Biz Buzz: Stevens receives nonprofit award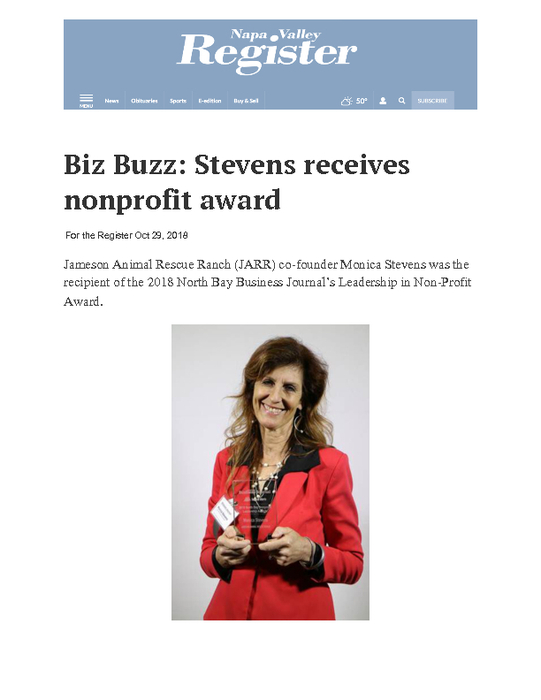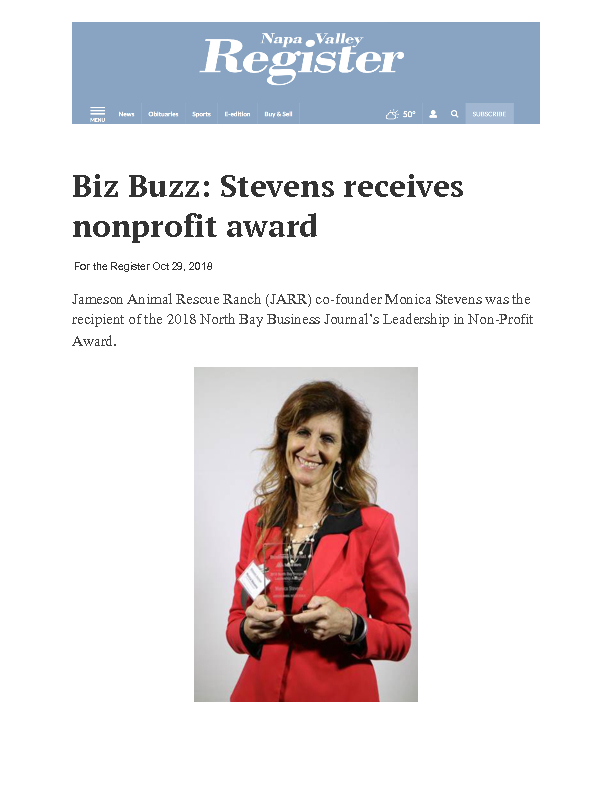 Jameson Animal Rescue Ranch (JARR) co-founder Monica Stevens was the recipient of the 2018 North Bay Business Journal's Leadership in Non-Profit Award.
"It is such an honor to be recognized amongst so many people doing such outstanding work in our community," said Stevens.
Since inception in 2014, JARR has grown to be a leader in animal rescue in Napa, Sonoma and Lake counties. The organization played a vital role in animal rescue efforts during the 2017 wildfires, and has recently purchased a ranch property in Carneros on which it plans to build a state-of-the-art animal rescue and sanctuary.