Napa Valley Ballet Academy collaborates with local animal rescue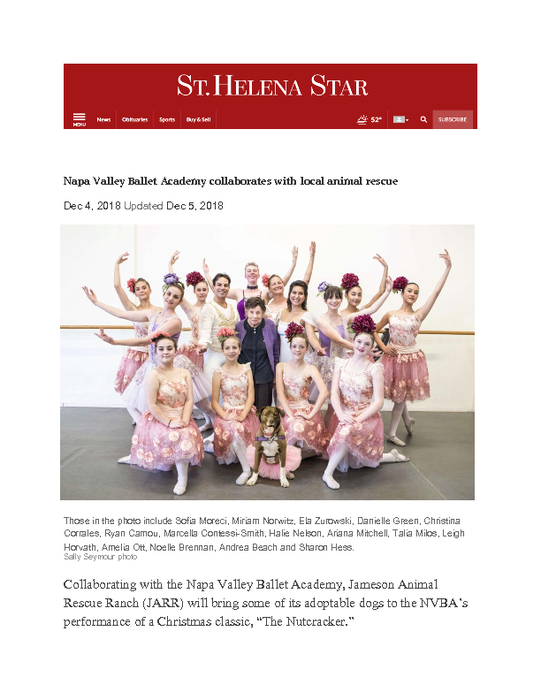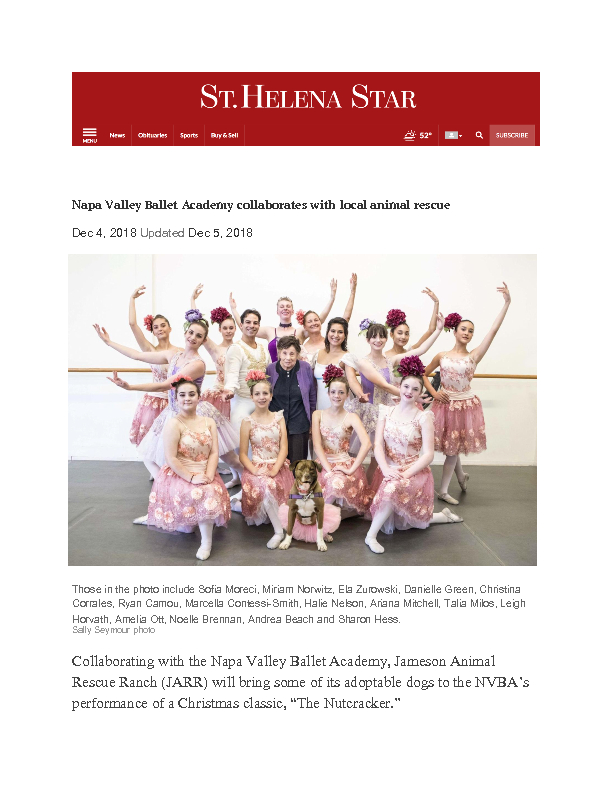 Collaborating with the Napa Valley Ballet Academy, Jameson Animal Rescue Ranch (JARR) will bring some of its adoptable dogs to the NVBA's performance of a Christmas classic, "The Nutcracker."
The holiday classic debuts at 4 p.m. Sunday, Dec. 9, at the NVUSD District Auditorium, 2425 Jefferson St. in Napa.
"When children are better educated around issues concerning animals our whole community benefits," said Monica Stevens, co-founder of JARR. "Children and animals naturally go together and we couldn't be happier to collaborate with the Napa Valley Ballet."
Marcella Contessi-Smith, artistic director of Contessi Ballet, and founder of the North Bay Performing Arts Center is directing this joint performance with NVBA. This performance will mark her first steps into retirement at the age of 90. Smith has been dancing for more than 70 years.
"Napa Valley Ballet is proud to work with other nonprofits in the region," said Christopher Ott, chairman of Napa Valley Ballet, "We take very seriously the development of whole human beings in our program. Working with other organizations such as Contessi and Jameson models clearly the connectivity of the world and underscores the fact that dance training is life training."