Vegan Resources
"Veganism is a way of living which seeks to exclude, as far as possible and practicable, all forms of exploitation of, and cruelty to, animals for food, clothing, or any other purpose. There are many ways to embrace a vegan lifestyle, yet one thing all vegans have in common is a plant-based diet avoiding all animal foods such as meat (including fish, shellfish, and insects), dairy, eggs, and honey – as well as products such as leather and any tested-on animals." –The Vegan Society
---
What to watch?
Here are some great documentary films to watch if you are vegan curious.
Forks Over Knives (YouTube Trailer)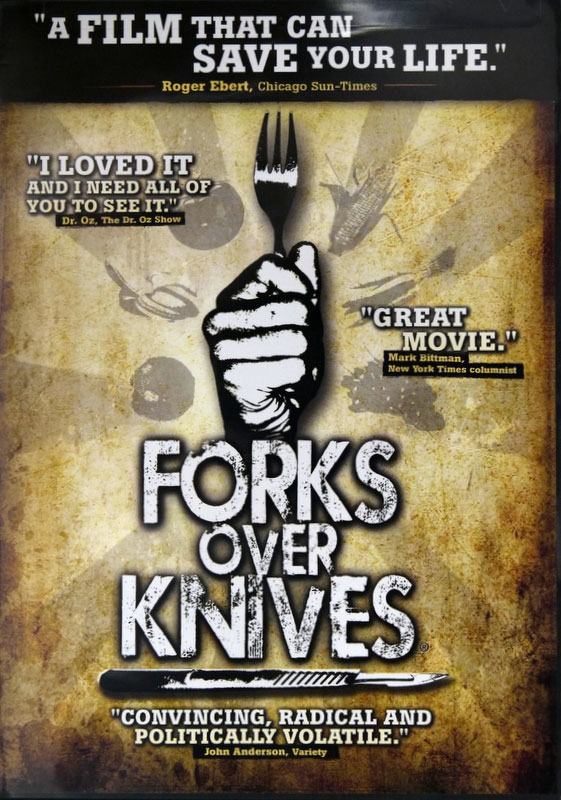 A 2011 American advocacy film and documentary that advocates a low-fat, whole-food, plant-based diet as a way to avoid or reverse several chronic diseases. Researchers also explore the possibility that people changing their diets from animal-based to plant-based can help eliminate or control diseases like cancer and diabetes.
Cowspiracy: The Sustainability Secret (YouTube Trailer)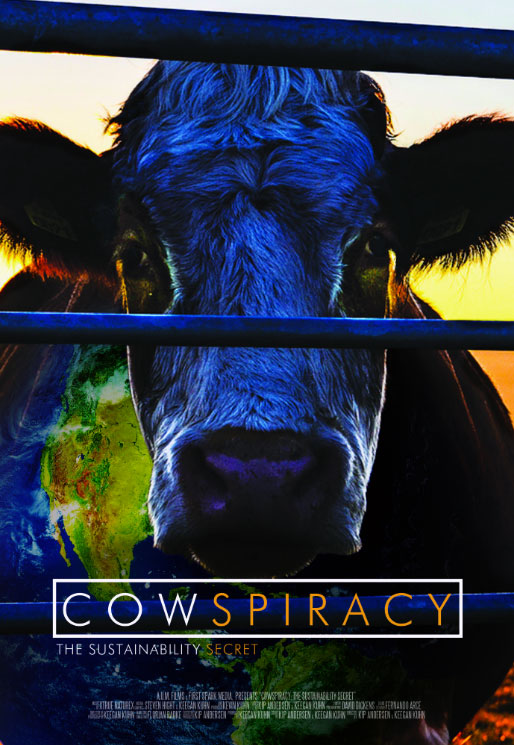 A 2014 documentary film which explores the impact of animal agriculture on the environment, and investigates the policies of environmental organizations on the issue. The film looks at various environmental concerns, including global warming, water use, deforestation, and ocean dead zones, and suggests that animal agriculture is the primary source of environmental destruction.
What the Health (YouTube Trailer)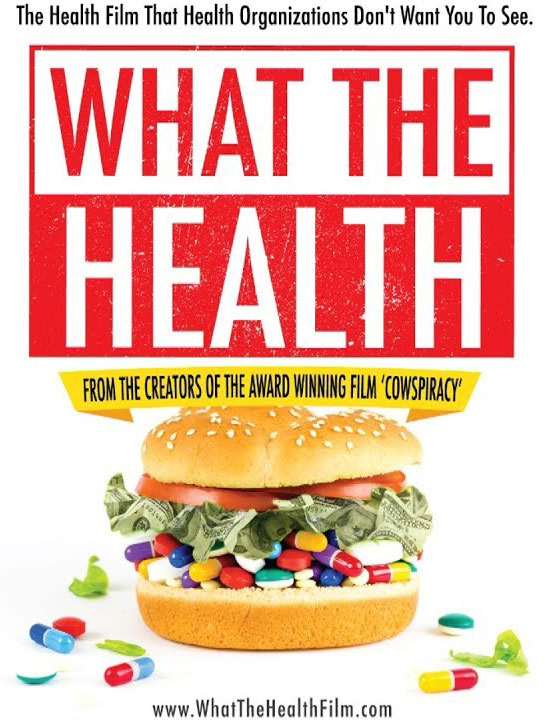 A 2017 documentary which follows filmmaker Kip Anderson's journey to uncover the secret to preventing and even reversing chronic diseases and why the nation's leading health organizations don't want people to know about it.
Vegan YouTubers to watch:
YouTube is the most popular media streaming channel. Here are some great vegan vloggers to follow.
Lauren Toyota (Hot for Food)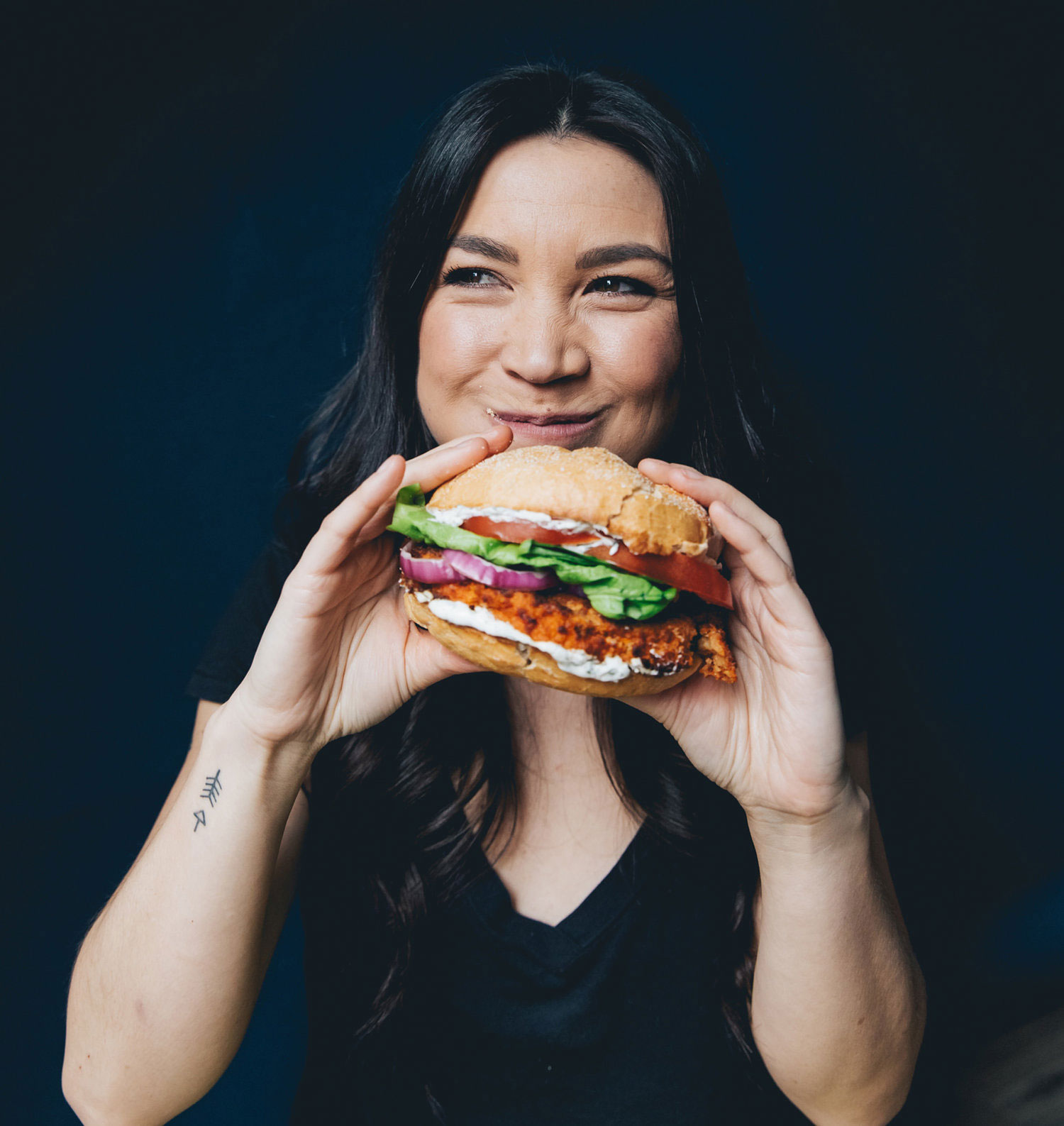 Lauren Toyota is hot for food… as long as it's vegan! She's cooking up vegan love and bringing the increasingly popular lifestyle to food fans across the globe. Her knack for creating vegan versions of popular comfort foods like mac and cheese, burgers, caesar salad, and even cheesecake is helping to catapult the vegan lifestyle into the mainstream and proving that plant based diets are far from boring.
Caitlin Shoemaker (@frommybowl)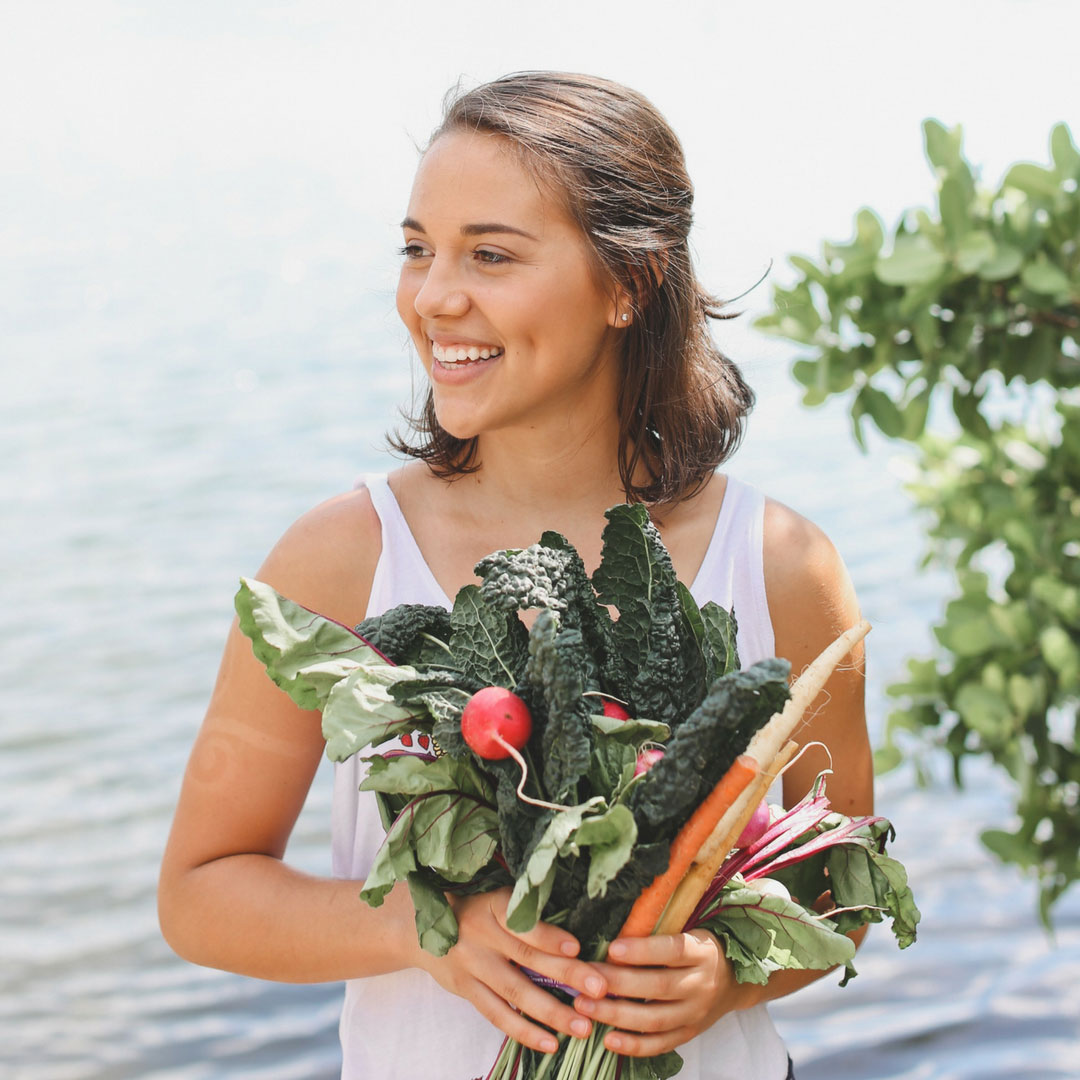 Vegan vlogger and blogger known both for her self-titled YouTube channel and her blog From My Bowl. On YouTube, she creates lifestyle + recipe videos and also documents her recipes, travels, and more on her blog. She focuses primarily on a simple, whole foods approach to a vegan diet.
Jenné Claiborne (Sweet Potato Soul)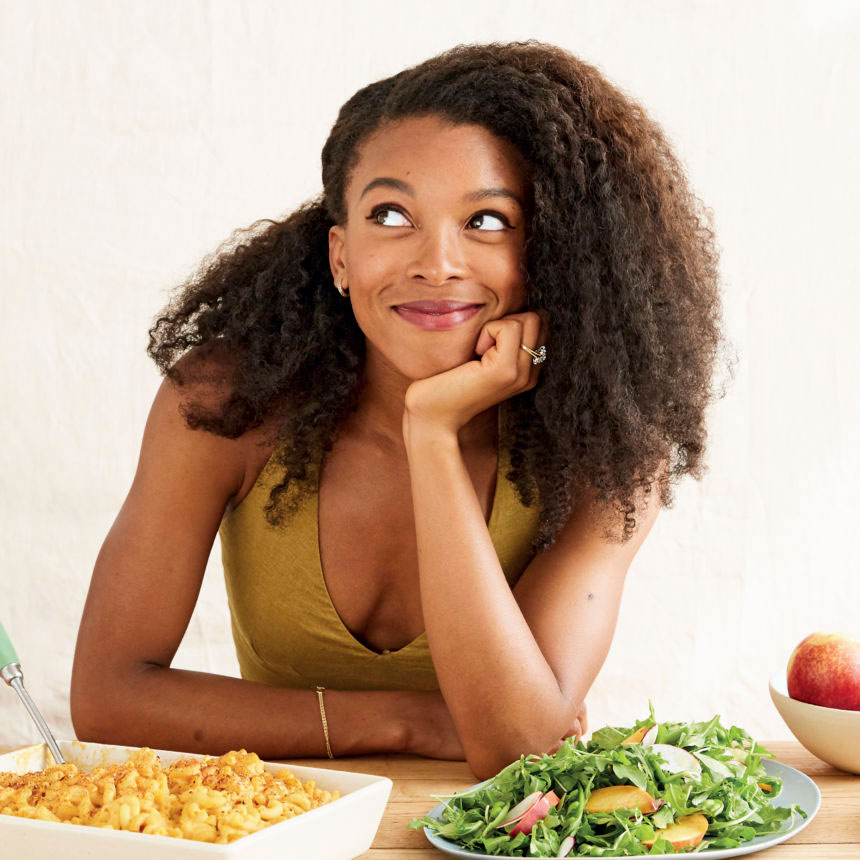 Vegan chef, health coach, and cooking instructor who makes recipe, lifestyle, and "What I Eat in a Day" videos, as well as taking stunning pictures of her delicious vegan food. You'll find nourishing recipes for body and soul as well as vegan travel tips on her blog, YouTube channel, and cookbook.
Ellen Fisher (@ellenfisher)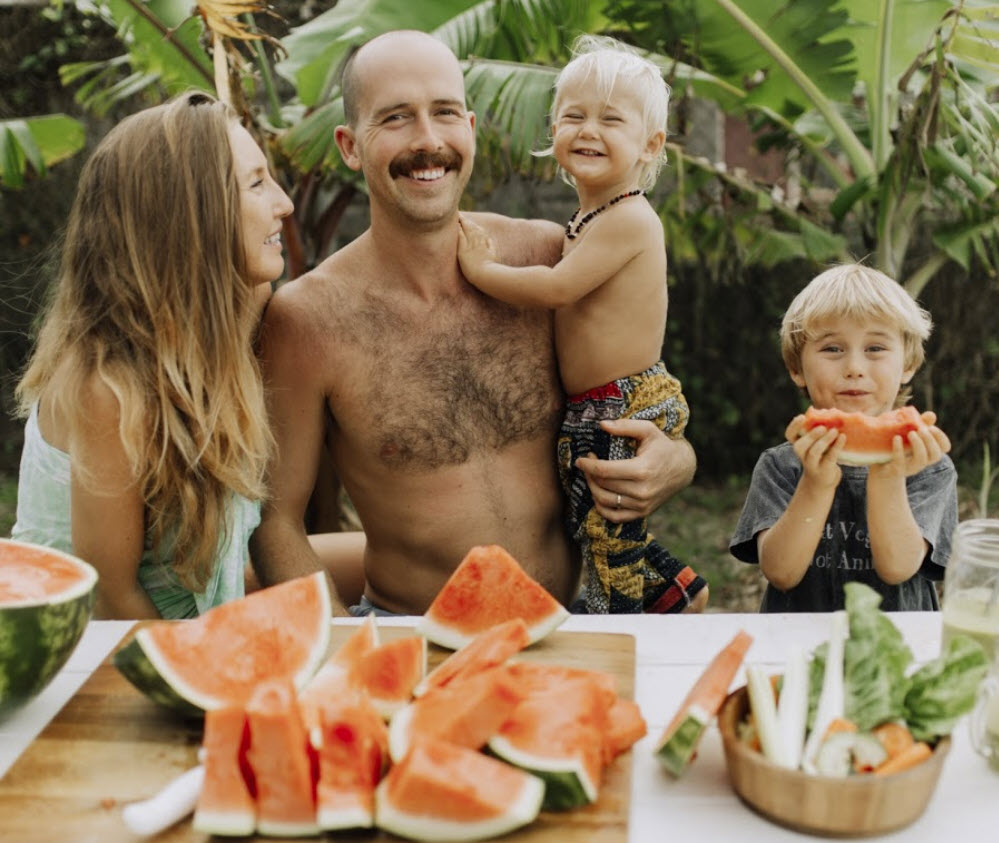 Vegan mom of three kids, Elvis, Sandy, and Scout. Her YouTube channel, blog, and two successful E-books (Epic Vegan Food & Epic Raw Food) showcase not only healthy, vegan recipes focused on a whole foods approach, but also a glimpse into her and her family's island life in Maui, Hawaii.

Avant Garde Vegan (@gazoakley)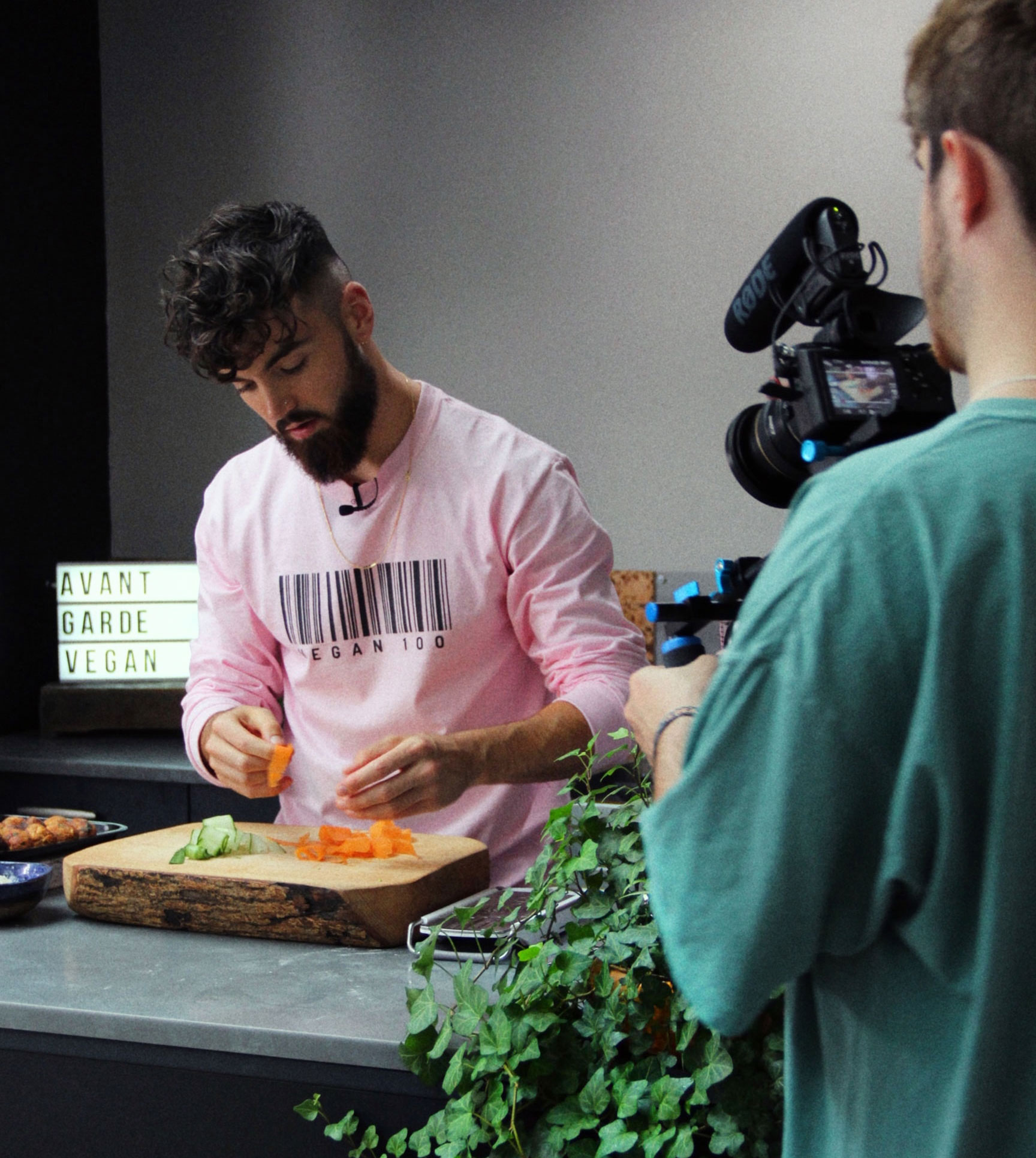 25-year-old and UK based vegan chef known for his Avant-Garde vegan cuisine. On his YouTube channel, he walks through each of his recipes and offers up tips to those who are curious about cooking vegan dishes. In addition to his channel, Instagram, and blog, he also runs an online web store where followers can purchase his cookbook (Vegan 100), shirts, aprons, and other merchandise.
---
Online?

Vegans with Appetites (veganswithappetites.com)
Hey, we are Victoria and Adam, and our story is one united by a love of food. We met in Laos 5 years ago and have been traveling the world full time together ever since. Our whirlwind journey has taken us to over 40 countries where we've experienced the most unforgettable vegan culinary adventures and must-try local dishes.
Together we created Vegans with Appetites to inspire compassion and conscious living one mindful choice at a time. We believe that our daily choices regarding food, fashion, and the way we live have a major impact on the world. Our goal is to empower you to live according to your values without having to compromise amazing food, travel, ethics, and style.
---
Famous Vegans
What have Venus Williams, Carrie Underwood and Alicia Silverstone all have in common? They are not just famous they are all vegan! Check out these top vegan celebrities to inspire your journey.
Is there a Doctor in the house?
All of these Doctors are vegan and advocate for a plant-based diet.
Vegan Cookbooks
Hot for Food Vegan Comfort Classics: 101 Recipes to Feed your Face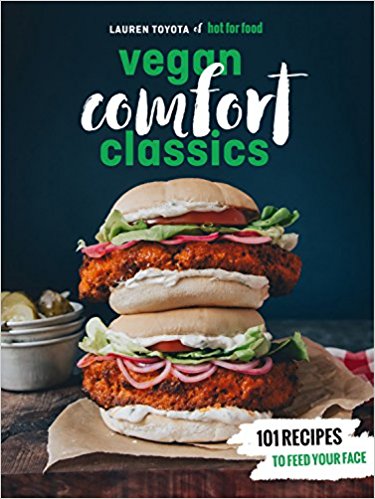 In this bold collection of more than 100 recipes, the world of comfort food and vegan cooking collide as Lauren Toyota shares her favorite recipes and creative ways to make Philly cheesesteak, fried chicken, and mac 'n' cheese, all with simple vegan ingredients. Never one to hold back, Lauren piles plates high with cheese sauce, ranch, bacon, and barbecue sauce, all while sharing personal stories and tips in her engaging and hilarious voice. The result is indulgent, craveworthy food - like Southern Fried Cauliflower, The Best Vegan Ramen, and Raspberry Funfetti Pop Tarts - made for sharing with friends at weeknight dinners, weekend brunches, and beyond.
Minimalist Bakers' Everyday Cooking: 101 Entirely Plant-Based, Mostly Gluten-Free, Easy and Delicious Recipes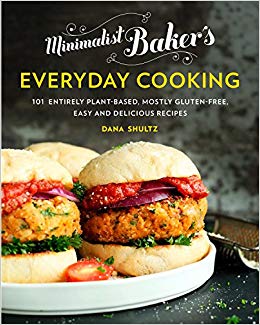 Vegan cookbook co-founded by Dana Shultz and her husband John. All recipes require 10 ingredients or less, one bowl or one pot, or thirty minutes less to prepare. This cookbook showcases hearty entrees, easy sides, nourishing breakfasts, and decadent desserts, essential plant-based pantry and equipment tips, and easy-to-follow, step-by-step recipes with standard and metric ingredient measurements.
The Oh She Glows Cookbook: Over 100 Vegan Recipes to Glow from the Inside Out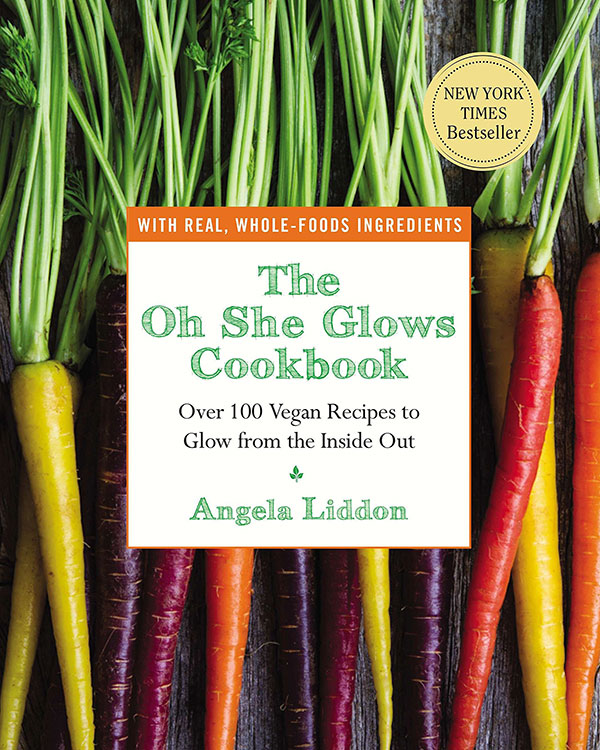 Created by self-trained chef and food photographer, Angela Liddon. This is a cookbook focused on healthy plant-based recipes made with fresh, vibrant ingredients. Recipes include noodle bowls, smoky jackfruit "chicken" and a whole other array of salads, wraps, breakfast muffins, and more.
Forks Over Knives: The Cookbook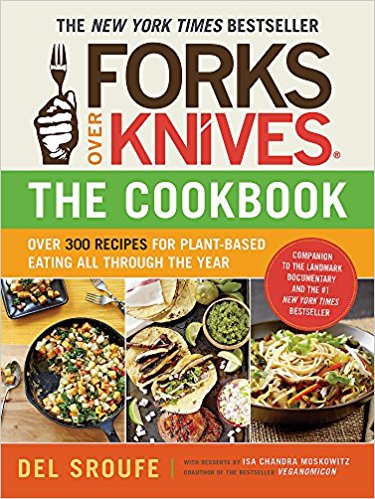 A New York Times Bestseller showcasing over 300 globally and seasonally inspired whole-foods, plant-based recipes. Chef Del's recipes are all vegan, oil-free, and lower in fat. The focus of this cookbook is to help those who want to lower their cholesterol, lose weight, prevent (or even reverse) chronic conditions such as heart disease and type two diabetes, using food as medicine.
---

Want more info?
Visit the links below to learn more about Veganism:
Answers to the most frequently asked questions
Learn about the history of veganism here

Gain some tips on how to go vegan here

Learn more about vegan nutrition here
Need some inspiration? Links to meal plans and challenges below:
https://www.challenge22.com/challenge22/
http://www.whatthehealthfilm.com/vegan-challenge/
https://www.veganeasy.org/30-day-challenge/30-day-menu/
Living a vegan lifestyle is not just about food. Check out these other resources to find great products that are cruelty-free.
https://www.crueltyfreekitty.com/list-of-cruelty-free-brands/
https://www.colorescience.com/category/vegan-sunscreen
Also, check out the Vegan fashion shopping list!