Honoring Our Mobile Veterinary Unit Humane Heroes
We are able to provide this critical service with a huge amount of gratitude and many thanks to our Humane Heroes, listed below.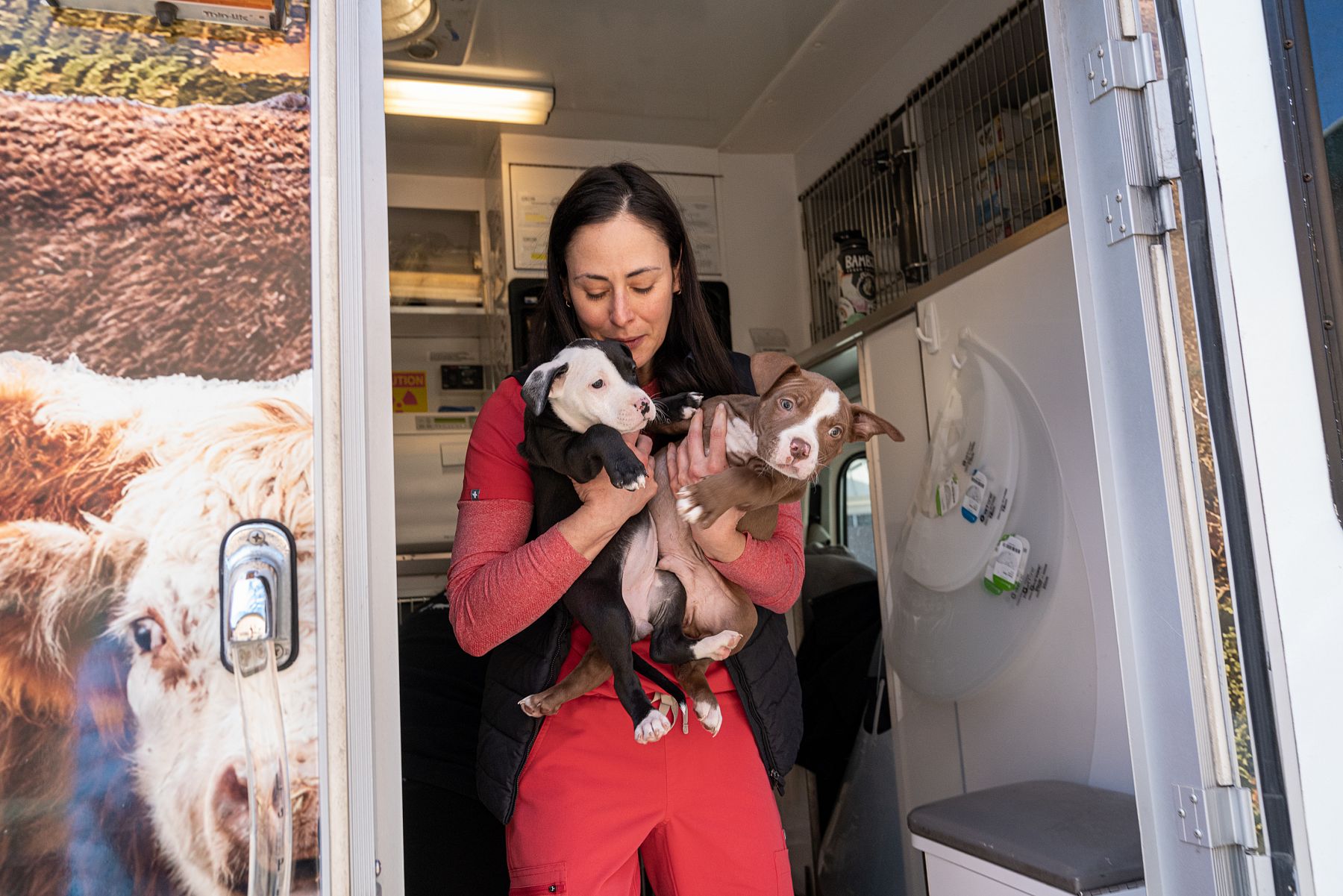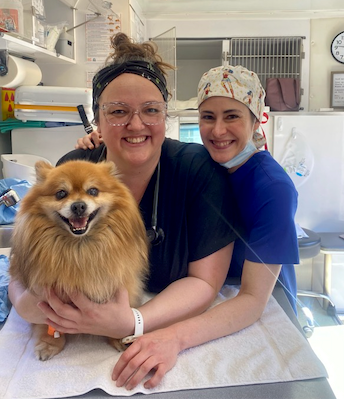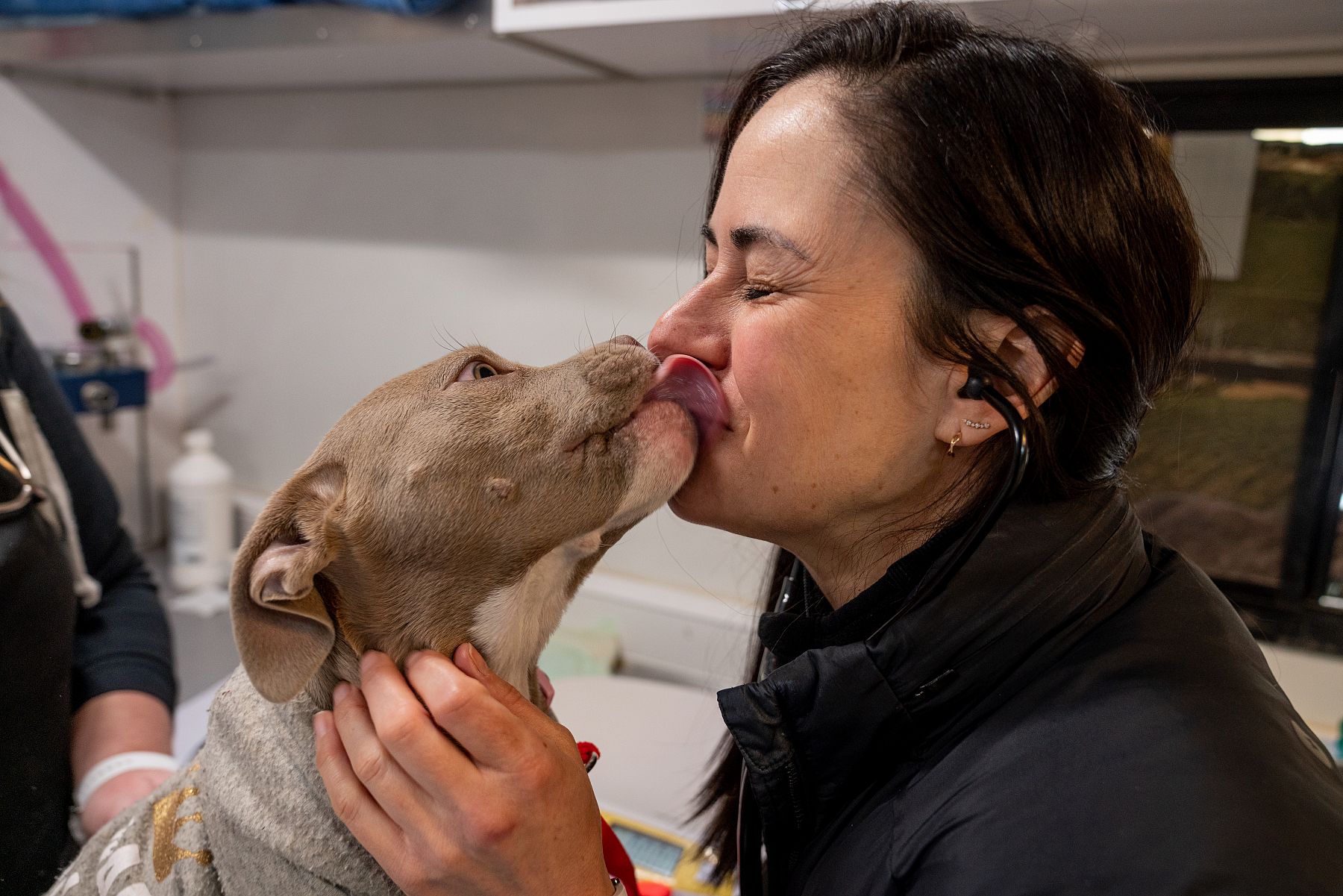 "I think it is so admirable what you do as a service to people and the animals. I am forever in your debt for saving her life." - Pumpkin's Mom
"You are doing such incredible lifesaving work." - Maverick's Dad
"I am forever grateful to the amazing vet and her team of angels." - Eisha's Mom
"Becoming a rescue partner with Jameson humane has allowed us, Kim's Nurturing Nest animal sanctuary, the ability to make a huge dent in the feral cat population in our community. We are so grateful to the low cost spay/neuter appointments, love and dedication Jameson has shown to ALL animals. Thank you for sharing your amazing mobile vet unit with us. We are forever grateful."
- Kim Kunst, Founder/President of Kim's Nurturing Nest animal sanctuary.
| | |
| --- | --- |
| $50k Humane Heroes | $1k Humane Heroes |
| Andrea and Chris Diamantis | Anonymous |
| | The Core Training, Inc |
| $25k Humane Heroes | Fieldwork Brewing Company |
| Steve and Marcia Miner | Odessa Gunn |
| Bill and Ginger Nemerever | Brian Marshall and Carey Eberle |
| Lindy and Roland Oliva | Patricia Mirabelli |
| Jan and Jon Zakin, Zakin Wines | Jim and Dona Napier |
| | Mimi DeBlasio, Bret and Coco Lopez, |
| $10k Humane Heroes | Scarecrow Wine |
| Joanne and Harmon Brown | Spottswoode Estate Vineyard & Winery |
| Rachel and Josh Elkes of the | Martin and Marlene Stein |
| Elkes Foundation | Dennis Sterndahl |
| Joann Serafini | |
| In Memory of Dale Houston Smathers | $500+ Humane Heroes |
| | Ayco Charitable Foundation |
| $5k Humane Heroes | Daniel Jacobs |
| John Cardente | Robert Foley Vineyards |
| Kristin VanderPas and Dave Peinsipp | |
The Mobile Veterinary Unit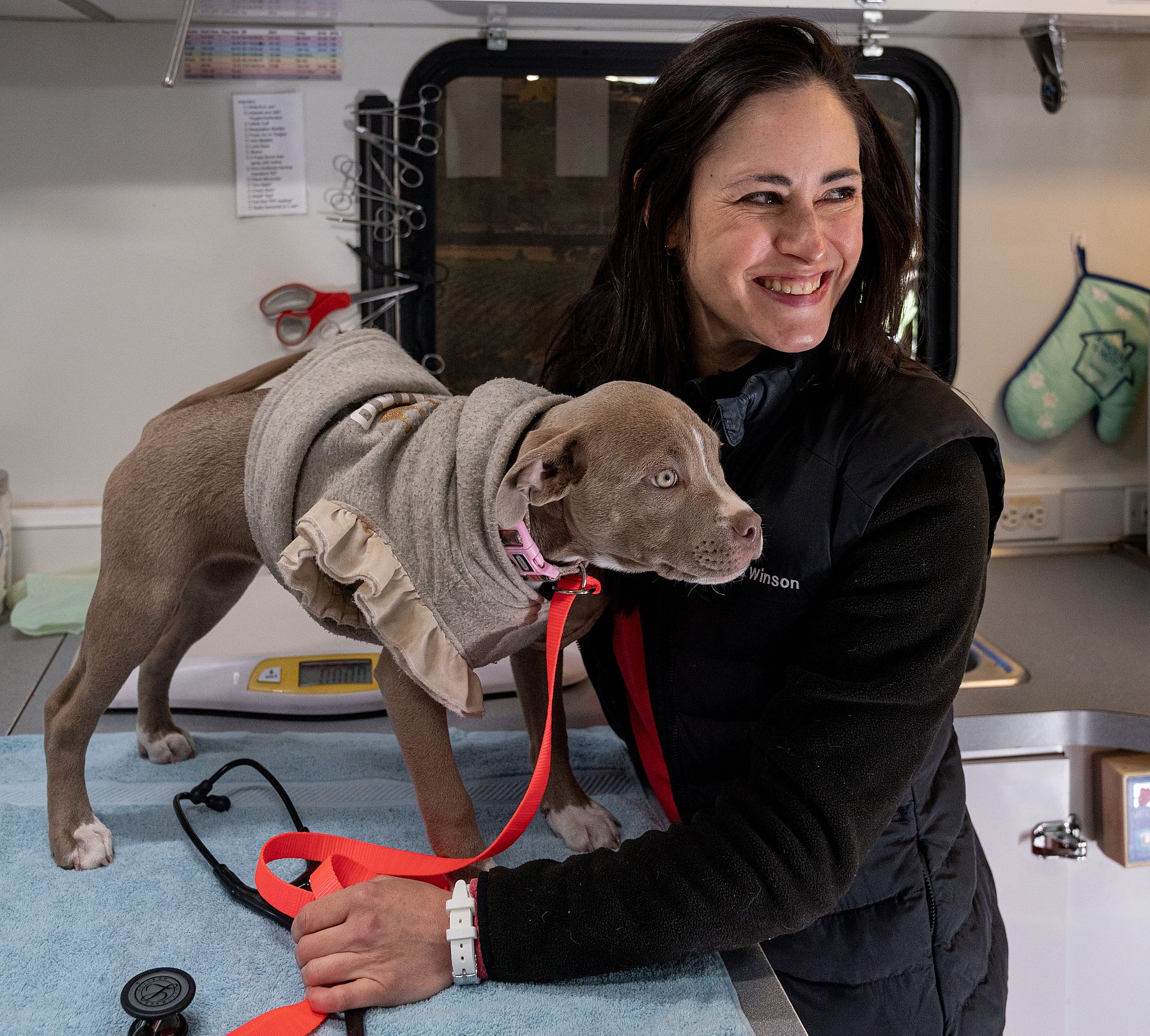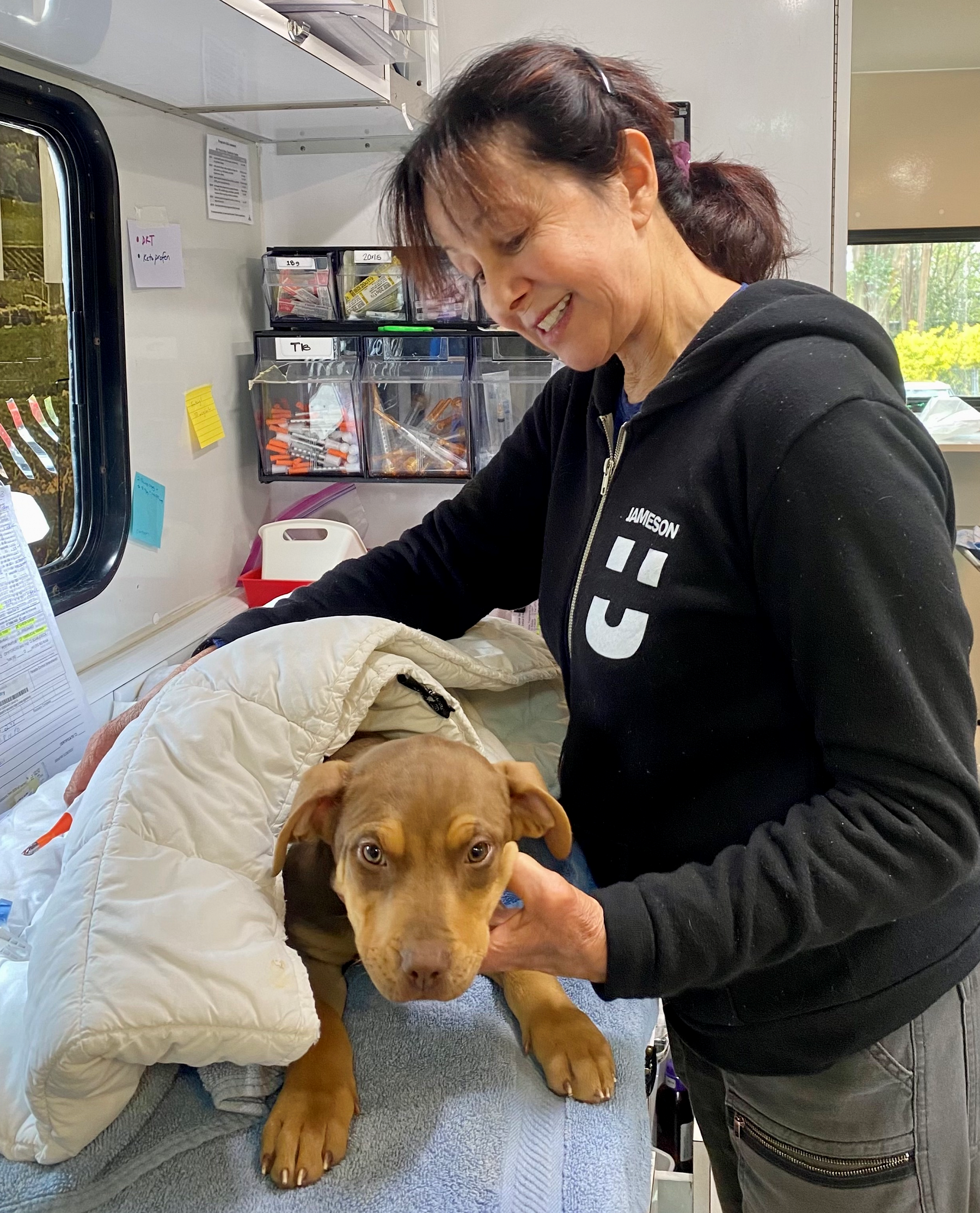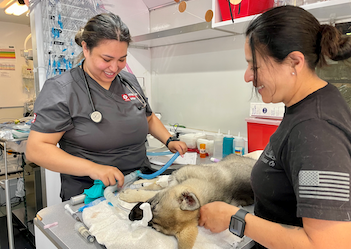 What began in response to year-after-year wildfire and disasters, then pandemic, today, our Mobile Veterinary Unit (MVU) is one of the most critical assets to our community, providing affordable access to veterinary care including specialty surgeries to those who need it most in the Bay Area and beyond. With your help, we are making this service available to many more in need. Thank you to our Humane Heroes!
The MVU requires continuous support to serve as many people and animals as possible! Furnished with an examination area, fully equipped surgical suite, portable X-ray and ultrasound, microscopy, and in-house bloodwork lab capabilities, the MVU serves our many partner organizations, onsite and fostered Jameson Humane animals, referring veterinarians, and members of our community with services included but not limited to:
- Spay/Neuter
- Vaccinations
- Microchips
- Disaster preparation clinics
- Lifesaving surgeries
If you are inspired by our work and would like to support the lifesaving efforts of the Jameson Humane MVU, please contact Monica@jamesonhumane.org. Your donation means so much!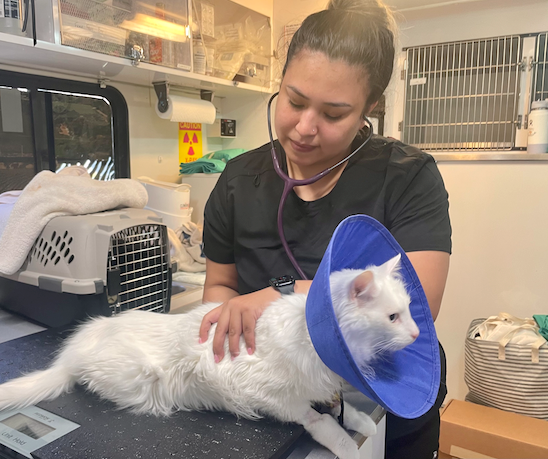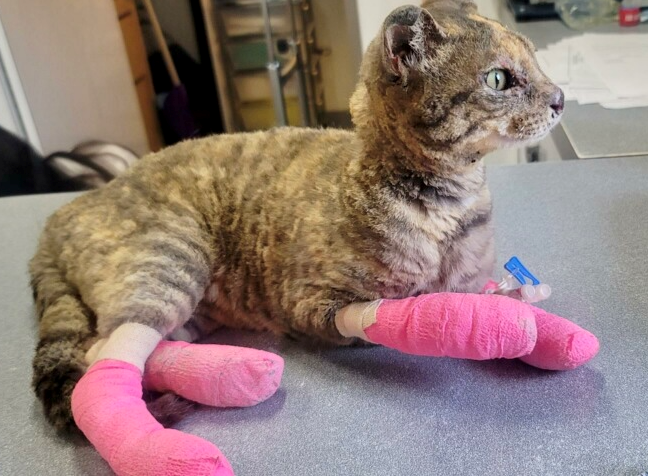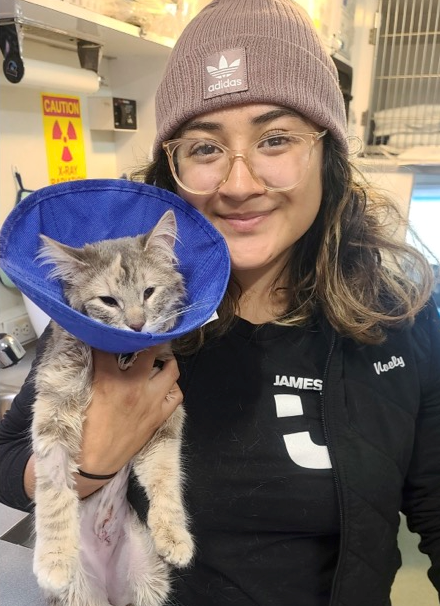 Thank you to our grantors: