Our New Brand Identity
Welcome to Our New Look!
---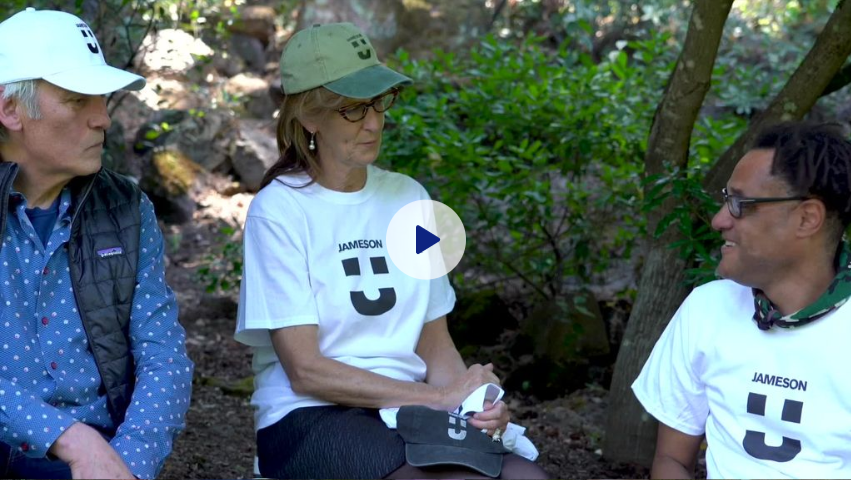 We are proud to announce the launch of our new brand identity! Jameson Humane has grown over the last 7 years, evolving into something bigger. Enter Jameson Humane. Our new name better reflects who we are today and symbolizes our dynamic future as an impact-based organization that is guided by the connection among animals, humans, and our planet.
Smiley Face: Animals, humans, and our planet all share in the desire to be happy. As seen in our new logo, the eye is immediately drawn to the U in Humane, which has been designed to resemble a smiley face, the universal symbol of happiness.
Humane: The word "Humane" as a replacement of "Animal Rescue Ranch" better signals the full array of work we cover, all in the name of propagating compassion and benevolence.
Jameson: We are proud of our rich history and deep roots in the community, which is why we retained the brand's key mascot: Jameson, the Stevens' beloved dog, an adopted Great Pyrenees who lived to the age of 14 and inspired the spirit and mission of the nonprofit. Jameson brought immeasurable companionship and love to Monica and David's lives.
We invite our partners and sponsors to utilize the following logos. Please contact
maral@jamesonhumane.org
for additional media assets.