Thea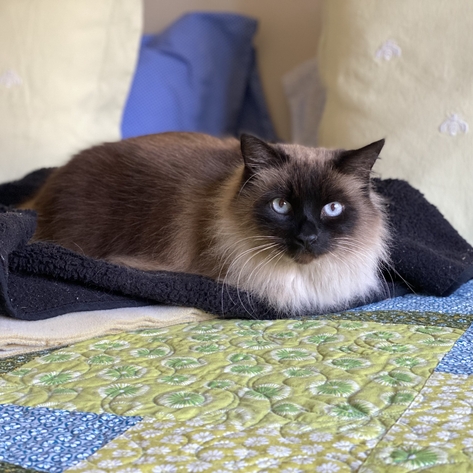 Cats
Female
7 years
- adoption pending -
Gorgeous doesn't even scratch the surface of this kitty catch! Thea's foster family shares that she is one of a kind and then some...
"Thea is such a sweet, loving cat. Her favorite thing in the world is to be brushed, especially her belly. She loves it when I sit with her so she can throw her body against me and flop over, or repeatedly brush up against me, or settle on the side of my lap. She also has a playful side but that's a secondary focus. She has perfect litter box manners, food/water manners and uses her scratching post. Thea has the sweetest little meow...it sounds like a chirp. She is such a kitty catch!"
Loving all the attention, Thea would prefer to be the only cat in the home but might do well with mellow animals who give her space.