Duke & Delilah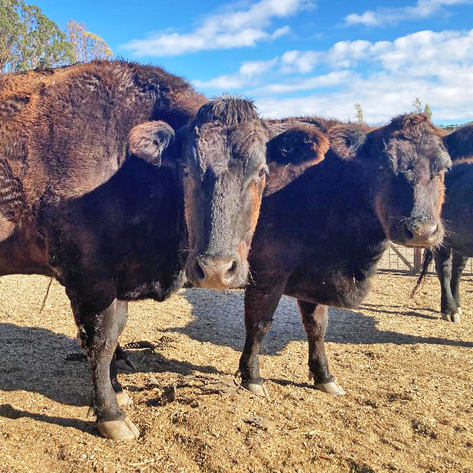 Farm Animals
9 years and 11 years
Mother and son Angus cross cows, Delilah and Duke are now available for adoption! Duke is 9-years-old and was raised as a bottle baby by his previous family's children. Delilah, 11-years-old rejected him as a baby, but once they were reintroduced, they became inseparable!
Originally raised on a beef farm, Duke and Delilah's love convinced the family to give up farming and for the daughter to completely stop eating meat! After boarding at Jameson Humane for a year, the family felt it was in the cow's best interest if they could find a forever home with large pastures for them to graze and roam.
If you are interested in adding this bonded pair of lawn puppies to your family, please send an email to our Farmed Animal Manager
Jared@JamesonHumane.org.