Lillian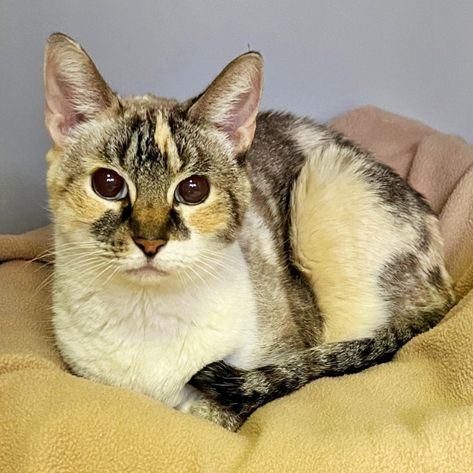 Cats
Female
10 years
Lillian is one of the sweetest cats you will ever have the privilege of meeting. Only 10-years-old, she somehow ended up as a stray and was brought to the shelter. With her mellow personality and so many adorable younger cats stealing the spotlight, family after family overlooked her. Now that she is living with Jameson Humane, she is a favorite of all who meet her - she loves chin scratches and will snuggle right up to you for attention.
If you'd like to set up a time to meet Lillian, please email
Melissa@JamesonHumane.org
. With her good looks and great purrsonality, she is the complete and total package! You can read more about Lillian on our Facebook page.