Booch, Nooch, and Jasper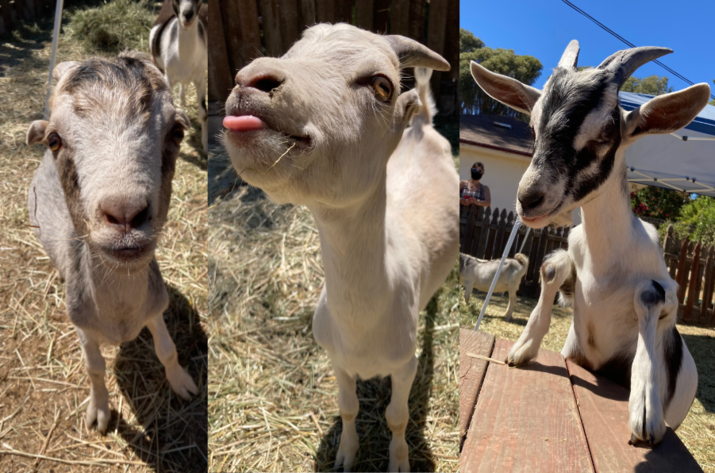 Farm Animals
Male
These 3 bonded male goats, 1 Alpine and 2 LaManchas, are looking for their forever home together!
Booch (LaMancha, brown & white): Named after kombucha is 100% certifiably healthy for you. Even though he has tiny ears, he can hear quite well and when he hears his name called (or the rustle of the treat bag) he comes running & loves being around people of all ages!
Nooch (LaMancha, blonde): Named after nutritional yeast, is much like the delightful staple - he gets along with everyone, only improving the lives he touches. Sometimes cheesy, sometimes salty, he was 100% named approximately! (He even loves to "popcorn" around #iykyk).
Jasper (Alpine, black & white): When Jasper came to us, his ears were bigger than his little head and he still hasn't quite grown into them. That's okay though because we think they're his best feature. Jasper loves to roam the yard looking for yummy things and then coming over for chin scratches after a long days work. He and his brothers are CAE positive so they will need to go to a positive herd or a spot where they get all the attention to themselves!