Polly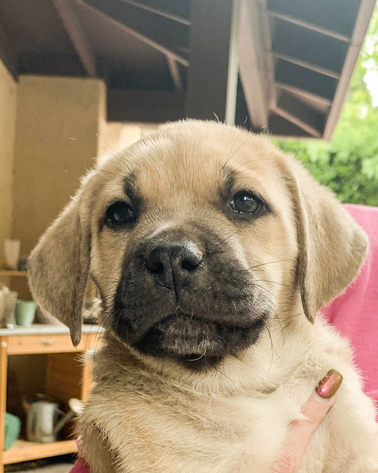 Dogs
Female
Pretty Polly is certainly the most ladylike of her siblings, but she's also most likely to compete on America's Next Top Model (or American Ninja Warrior, depending on how you look at it) thanks to her long legs and big stature. And her likely family tree, with Shepherd, Border Collie and maybe even Mastiff.
Polly is an independent lady who enjoys doing her own thing and then landing in your lap for cuddles and naptime. She's an adventurous spirit who is looking for a family that can help her build her confidence and introduce her to lots of other adventurous souls!
If you think that might be you, please e-mail phoebe@jamesonrescueranch.org.