Jasper and Lacy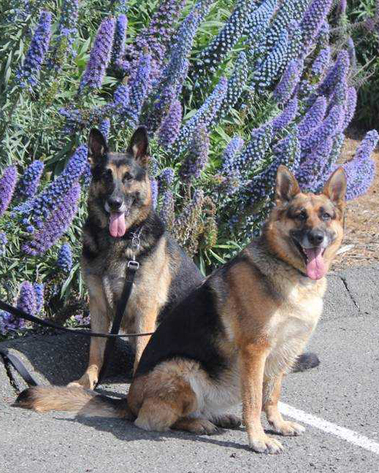 Dogs
- courtesy post -
What could be better than the perfect pair of pals? Nothing at all! Jasper and Lacy are bonded German Shepherds who have lived together all their lives, and are looking for a human family that understands the deep connection they share. They've got plenty of love to go around, and would delight in sharing it with you!
The pros: excellent recall off-leash, polite when meeting other dogs, house & crate trained, and GREAT with kids. They are gentle and calm at home, but game for any athletic adventure you choose! They'd love a family who is home a lot, so they can soak up every minute with you.
The cons: none.
If you are interested in adopting these sweethearts, e-mail info@hsnb.org or call Mary at (707) 342-0711.