Blog
Why I No Longer Support Horse Racing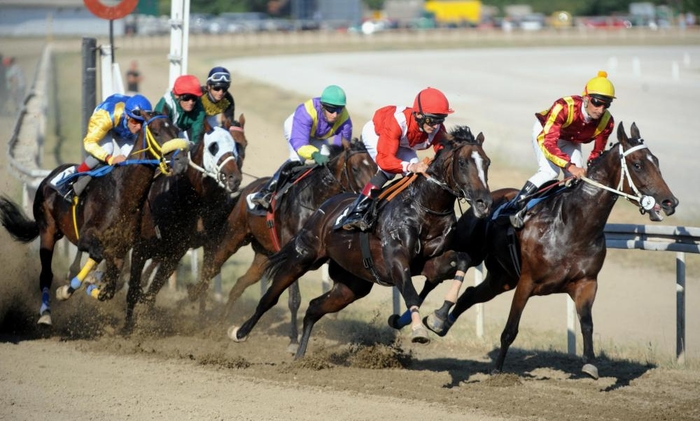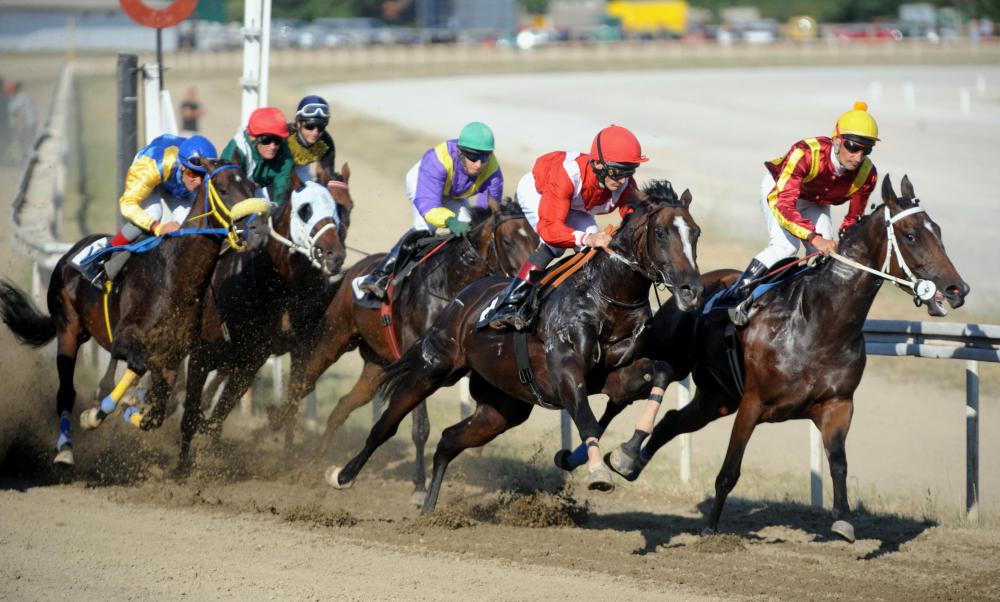 I have enjoyed the past year or so of writing monthly blog pieces for Jameson Humane. But having been asked to look into horse racing for this month's article, I was forced, at long last, to grapple with an ethical dilemma. As someone who grew up in a household that held dear certain annual, traditional American sporting events, I have always loved the Super Bowl, the World Series, the NBA finals, the major golf championships, the Indy 500 and, yes, the Triple Crown of horse racing. Truth be told, my favorite among those was the Triple Crown. None of the other events provided such a concentrated fix – in about two minutes' time – of exhilaration, athleticism, beauty and suspense.
As an admirer of racehorses, I've been saddened of course by tragic deaths of Thoroughbreds and Quarter Horses on the race track. But I and other horse racing fans have told ourselves that these supremely gifted equine athletes are doing not only what they are bred to do but also, as a result, what they love to do – run! Using this rationale, we have mourned the loss of horses but continued to follow the races and to idealize and even idolize the great ones.
We all remember the heart-rending breakdown of Barbaro during the 2006 Preakness Stakes. Barbaro's dominating spirit and prowess were celebrated, and his tragic death mourned, by racing fans around the world. He is memorialized at Churchill Downs by a beautiful sculpture – one of only two equine statues at the fabled site of the Derby.
Many, perhaps most, of those who make their living in horse racing no doubt love horses deeply. They revere the horses that they own, train, care for, and ride. But if they were to examine objectively the statistics for equine mortality (both on the track and in slaughterhouses) and other evidence of mistreatment of horses, they might recognize the bitter taste of hypocrisy. The love for Barbaro and other great racehorses is genuine but may serve to distract us from the serious systemic ills of horse racing. And those hundreds of thousands of folks who enjoy (or are by nature compelled to take part in) gambling on horse racing apparently also choose to look the other way. But at what cost to the horses?
The horse racing industry is exploitative and inhumane. This is demonstrated in many ways during a racehorse's passage from foaling stable to grave. The sport compels young horses to race at full tilt, time and time again, while their skeletal system and musculature are still growing into adulthood. As shown by the statistics below, many horses who succeed in reaching the racing stage face death from being over-raced and over-trained. And thousands of horses who don't make it on the racetrack or in the breeding stable then face death in Mexican or Canadian slaughterhouses.
Horse Racing Deaths
According to Bloodhorse.com (the online version of a Thoroughbred racing newsletter published since 1916), in flat-course races in the U.S., there were 1.68 equine fatalities for every 1,000 races during 2018. This was down from 2.0 fatalities per 1000 races in 2014 but up from 1.54 deaths in 2016. Generally, the U.S. horse racing business yields higher mortality rates than the United Kingdom or Japan and much higher than Hong Kong. https://www.bloodhorse.com/horse-racing/articles/237024/comparing-equine-injury-rates-suggests-u-s-can-improve
What does this equate to in total numbers? According to an October 31, 2019 online article by USA Today, during the prior decade, an average of more than 600 Thoroughbreds a year died because of racing. (https://www.usatoday.com/story/sports/horseracing/2019/10/31/breeders-cup-horses-go-racetracks-slaughterhouses/2485345001/)
Similarly, in May 2019, National Geographic published an article entitled "Why Horse Racing is So Dangerous." https://www.nationalgeographic.com/animals/article/horse-racing-risks-deaths-sport#:~ According to National Geographic, in 2018, 493 Thoroughbred horses died in U.S. racing incidents, resulting from, for the most part, "limb injuries, followed by respiratory, digestive and multiorgan system disorders." The article cites Rick Arthur, equine medical director for the California Horse Racing Board, as attributing the large number of deaths to the fact that horses are not "getting the rest they need, especially in temperate place like southern California, where the animals race year-round…." "It's hard to keep an athlete absolutely at the top of their fitness 12 months out of the year." This may explain the unusually high frequency of equine fatalities at Santa Anita Park in Pasadena, California where the weather is almost always fine for racing. From December 2018 through January 2020, more than 40 horses died at Santa Anita alone!
Largely in response to this alarming fatality rate at Santa Anita, the California Legislature passed several measures that are ostensibly intended to protect horses. In 2019, a bill was passed to give the California Horse Racing Board (CHRB) authority to suspend a race meet license when necessary to protect the health and safety of horses or riders and created a review group at Santa Anita Park to provide additional examination in order to determine whether an individual horse has an elevated risk of injury before racing.
Then, in September 2020, additional legislation was passed. One of the bills requires all horses at licensed meets to be subject to veterinary monitoring during morning training, and creates new rules for medication administration. The bill also expands veterinary monitoring and screening to morning training and other related activities and establishes criteria for examination of Thoroughbreds and Quarter Horses to determine eligibility and appropriateness to enter a race. The bill also creates new requirements and procedures for placing horses that are unsound or lame on the veterinarian's list and ensures the use of diagnostic imaging to be an accepted component of prerace examinations by an examining veterinarian. The other bill requires the CHRB to publish weekly horse fatalities that occur within a licensed facility, authorizes veterinarians to make available the entire medical records of racehorses to specified parties involved in horse racing, and requires the CHRB to post results of nonconfidential official racehorse drug test results within five business days of test confirmation. [This description of the bills is excerpted from: https://www.gov.ca.gov/2020/09/29/governor-newsom-signs-horse-racing-reform-legislation-increasing-safety-and-transparency/]
Even if such legislation proves to be effective in California, measures must be taken across the country to provide better protection for racehorses. And here in California it remains to be seen whether these new laws are helping. On December 6, 2021, Sports Illustrated reported that three-year old Kentucky Derby winner Medina Spirit, died of a heart attack after a training run at Santa Anita. Famed trainer Bob Baffert had earlier been the focus of criticism for possible use of a banned steroid after Medina Spirit failed a drug test in the aftermath of the Derby.
Then, in May 2022, Fox NewsLA reported that Barazza, a four-year old gelding (with five wins in 14 races) was euthanized due to a leg injury suffered during a workout. It was later reported that two other young horses, Pray for My Owner and Speedcuber, died within a few days of Barazza's death at Santa Anita.
Far too many horses are still dying across the country as a result of being over-raced and over-trained, especially as juveniles. I am not naive enough to believe that horse racing will be abolished, at least not in my lifetime. The industry is too big and the fan base too large. However, the sheer number of racing-related deaths cries out for implementation of broader protections. I am no expert but such measures might entail phasing in of a minimum age at which horses may be raced, and limiting the number and frequency of each horse's races. Such changes would face stiff resistance because they would alter deep-seated traditions and impact the economics of horse racing. But I suspect that unless age limits or racing frequency limits are adopted, no genuine improvement in fatality rates will occur.
What's Even Worse: Racehorses and Slaughterhouses
If the annual average of about 600 racing-related Thoroughbred fatalities were not bad enough by itself to lead me away from the "sport," then the true tragedy of the industry's overbreeding, and profiteering from sales to slaughterhouses, is. Such overbreeding results in a huge percentage of "also-rans" and "also-breds" who end up in slaughterhouses. Breeding is big business. Thoroughbreds and Quarter Horses are mass-produced in the hope of finding that one horse in a hundred that will run fast enough to win races. And even if that horse wins, when its winning ways are over it may still receive a one-way pass to the slaughterhouse.
An estimated 7,500 American Thoroughbreds each year are slaughtered for human consumption in slaughterhouses in Mexico and Canada, according to Alex Waldrop, president of the National Thoroughbred Racing Association (NTRA). (https://www.usatoday.com/story/sports/horseracing/2019/10/31/breeders-cup-horses-go-racetracks-slaughterhouses/2485345001/ ) That is a shocking statistic from so many angles, especially when the math shows that this is about 38 percent of all (approximately 20,000) Thoroughbreds foaled each year.
The historical numbers of Thoroughbred slaughter – as a percentage of total foaling—may actually be much higher than that. A May 2019 online article of the Courier Journal newspaper stated:
"A 2012 study of U.S. Department of Agriculture statistics by the Wild for Life Foundation calculated that more than 160,000 thoroughbreds were slaughtered between 2004 and 2010, a total equivalent to 70 percent of the U.S. foal crop during the same period."
(https://www.courier-journal.com/story/sports/horses/horse-racing/2019/05/23/slaughterhouses-horse-racing-big-issue-track-deaths/3770484002/)
According to USA Today, "From the racetrack to a dinner plate, it has been said of thoroughbreds that are slaughtered and end up in restaurants and markets throughout Asia and Europe in countries such as China, Japan, Germany and Russia. 'The problem is that the entire industry is a conveyor belt for slaughter,' said John Holland, president of the Equine Welfare Alliance, a nonprofit organization dedicated to ending the slaughter of American horses. "They just keep cranking them (out).'''
The number of Quarter Horses sent to slaughter each year is even more troubling. An online article on the website of HorseTalk explained how massive overbreeding of Quarter Horses has resulted in the sale of so many of them to slaughterhouses:
"The reality is that the AQHA [American Quarter Horse Association] recently registered their 5 millionth foal and that in 2007 the AQHA reported 140,000 registered foals. That is almost five times the number of registered Thoroughbred foals for the same year and is very close to the number of American horses that were slaughtered in 2007, which, according to US Department of Agriculture records, totals 122,459.
So how is it that so many American quarter horses are brought into the world in one year? Three words answer this question, VOLUME VOLUME VOLUME, especially since the AQHA endorses the use of artificial insemination.
Using this method, a quarter horse (QH) breeder can likely get 8 to 10 of his or her mares pregnant with just one visit to the farm stallion. Think about this for a moment. The AQHA keeps arguing that slaughter is needed to prevent the United States from being overrun by "unwanted horses" while QH breeders are busy churning out 140,000 registered foals in a year's time."
(https://www.horsetalk.co.nz/features/horseslaughter-149.shtml)
Such overbreeding, and the resulting slaughter of huge numbers of Quarter Horses, has continued. In 2015, more than 80,000 U.S. Quarter Horses were sent to Mexican and Canadian slaughterhouses, representing approximately two-thirds of all slaughtered U.S. horses during that year.
[See: https://awionline.org/content/horse-slaughter-statistics
And https://www.peta.org/issues/animals-in-entertainment/horse-racing-2/horse-racing-industry-cruelty/overbreeding-and-slaughter/
The undeniable truth is that these statistics – and the utter cruelty they reflect – are shocking to the conscience, and compel me from now on to just say "no" to horse racing.
*Note from Jameson: There are, on rare occasions, guardians (aka, owners), that are the antithesis of over-raced, over-trained horses that are sent to slaughterhouses; they care for their horses from birth on, and find homes after they retire, or keep them as companion animals. Jameson knows as we cared for one such horse!