Blog
The Story of Bo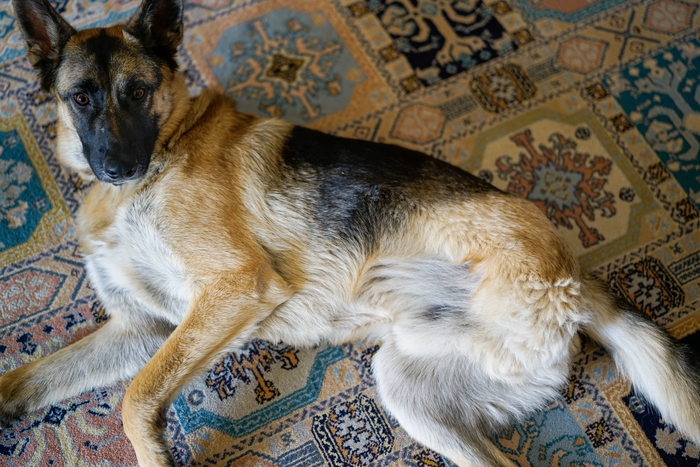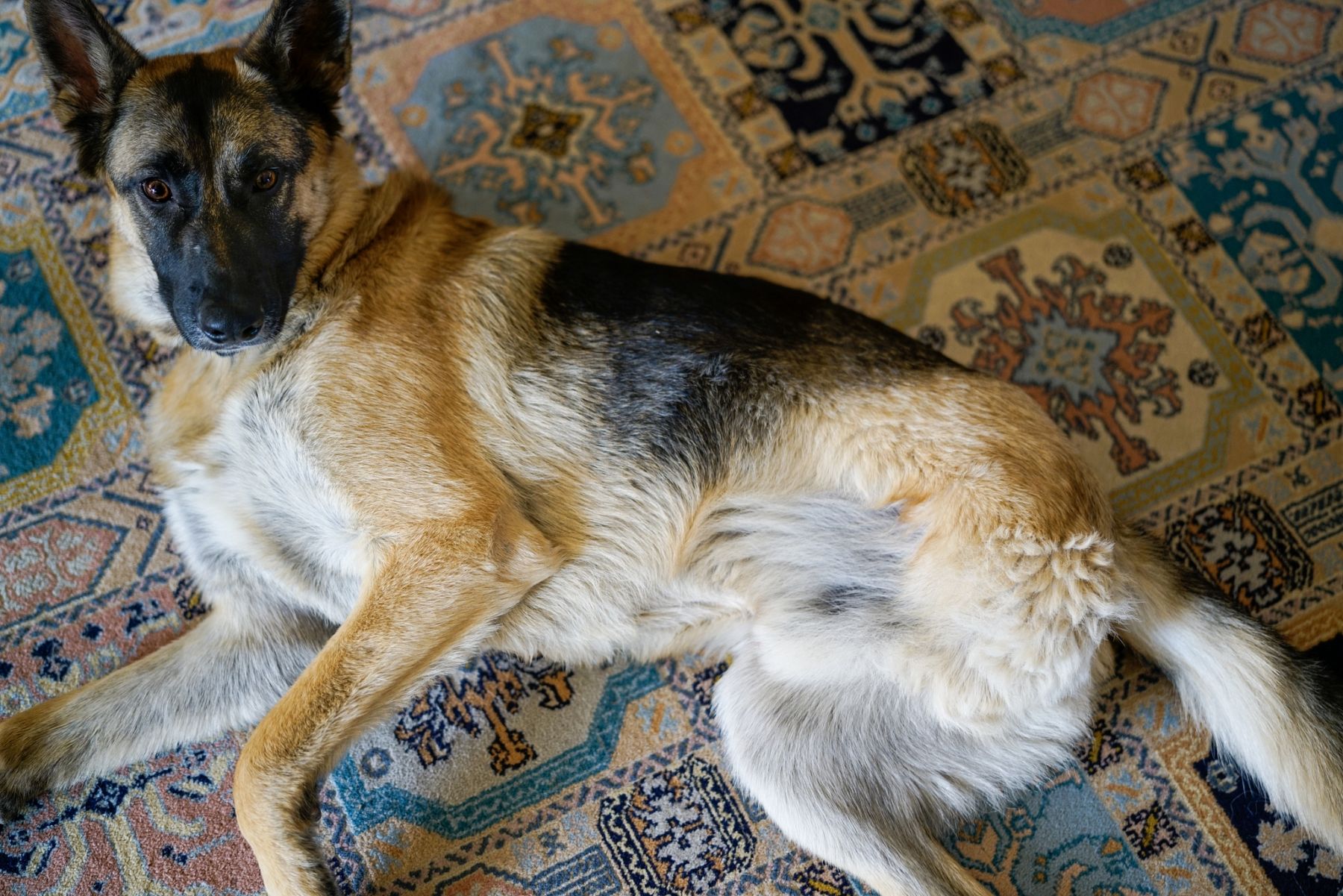 A gentle, one-year-old German Shepherd came to our microchip and vaccine clinic in American Canyon in March where we noticed a large fluid-filled swelling on the dog's neck. We recommended that it be looked at by a veterinarian but the guardian was unable to afford it. Jameson Humane sprang into action and registered Bo for our donor-funded CAAP program, which would assist in covering the costs. Once treated, we assumed Bo would recover; however, the swelling did not go down, and after additional expensive treatments, he was not improving. Finally, it became necessary for the veterinarian to operate on Bo's neck, whereupon they discovered the possibility that the poor dog may have been used as a drug mule in his puppy days based on scarring from a past surgical incision. Bo was finally able to get the care for his wound thanks to CAAP funds. Bo looked up at us with his big black eyes and thanked us in his own quiet way.
Six months later, we received a call from his guardian. He was frantic: "I think Bo broke his leg," he said. Jameson Humane's CAAP manager, Amanda Vollstedt, immediately made an appointment at Napa West Veterinary Hospital. Upon arriving at the appointment, Amanda noticed that the dog was malnourished and not bearing weight on his left hind leg; we were told Bo fell off an ATV while it was in motion.
The guardian knew he would be unable to manage the financial burden of amputation surgery and proper aftercare, so he reluctantly agreed to part ways with Bo and relinquish him to Jameson Humane.
Now in our care, Jameson Humane spoke with the hospital to get Bo into surgery. Jameson Humane then hit the social media air waves to find a foster family post treatment to provide a quiet and caring place for him to rest. After the surgery, we placed Bo with some wonderful foster parents who were able to provide a loving home. Jen and Robert McCaffrey didn't hesitate to give him the attention and care he needed. With plenty of belly rubs, Bo's recovery went smoothly. The internet was abuzz with Bo's story; everyone was falling in love with him, including his foster family! In fact, after a few weeks of recovery, the McCaffrey family decided that they could not bear to part ways so they adopted him!
Bo now lives the life we imagine for all animals. He has a new pup friend to play with and two very loving humans of his own. Bo is described by his new family as being loving, gentle, and curious. He gets along with other dogs and, occasionally, shows off his tripedal skills for the kids around the neighborhood. We are thrilled Bo is thriving and can't speak enough to the generous donations that support the great deeds and lives saved due to Jameson Humane's CAAP.