Blog
The Story of Alicia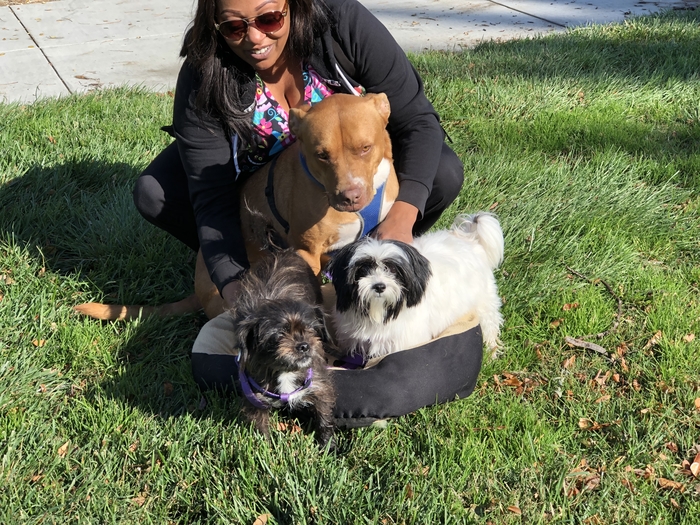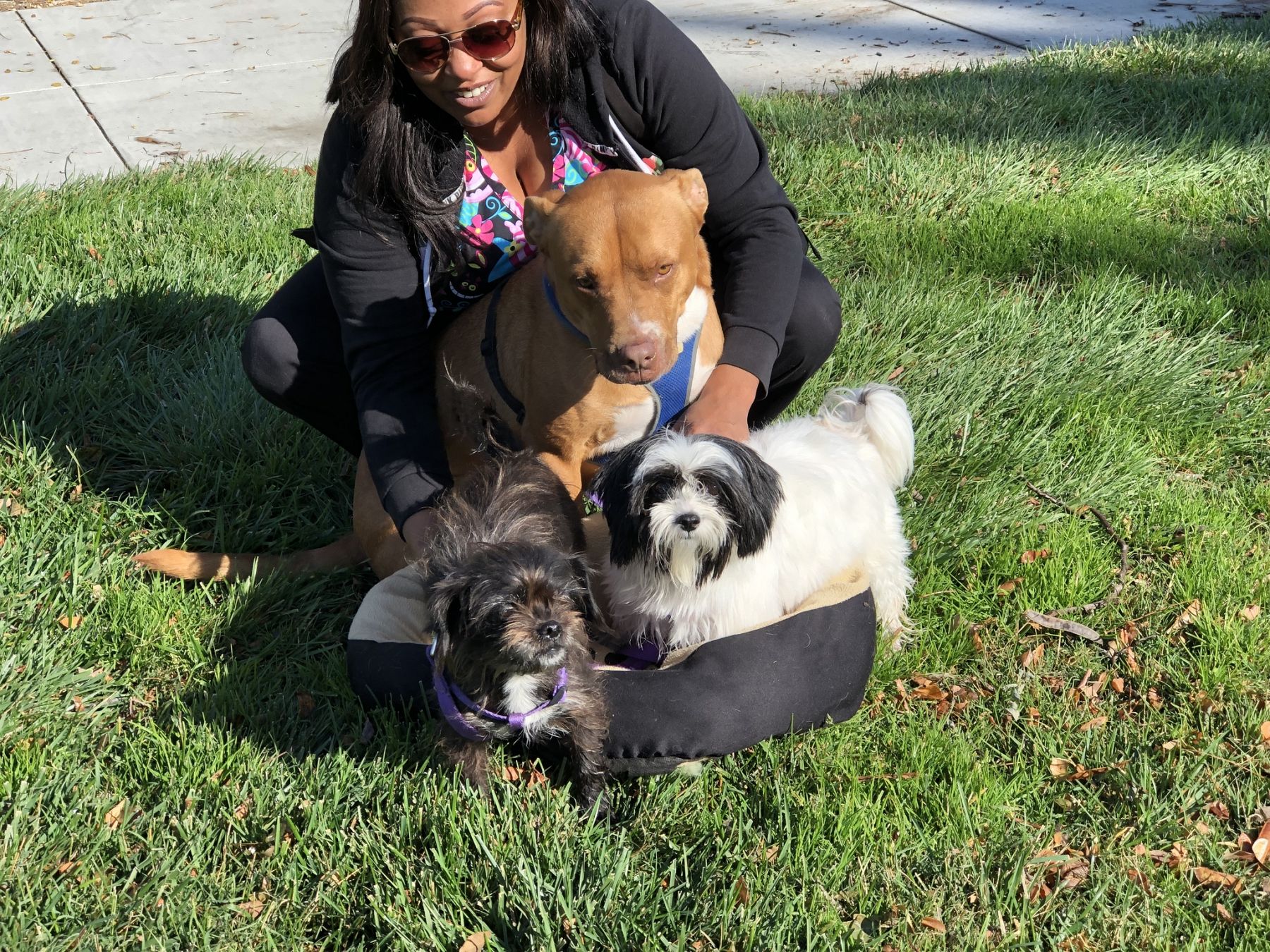 Upon returning home from her part-time job, Alicia found her dogs tied up outside without water on a very warm day. Alicia teared up. She had asked her roommates to watch the dogs while she was at work and now realized it was simply too unsafe for her dogs to remain at her current home. She got her pets fed, packed up her remaining items, and headed out to her car where she and her dogs would spend the next two months of their life.
Fast forward two months: with her three dogs and nowhere to go, except shower at a local rest stop, things became nearly unbearable for Alicia. Although she loved her dogs so much, she had reached her breaking point. Around this time, a woman by the name of Marie Sandoval from Vallejo, had been keeping a close eye on Alicia's story and decided it was time to reach out to Jameson Animal Rescue Ranch for some support. Upon hearing Alicia's situation, Monica jumped into action and got a hold of Alicia. Monica's heart went out to the dogs and Alicia, and so she decided JARR would help only after certain criteria had been met and some due diligence was conducted. The result was life changing: Jameson Animal Rescue Ranch worked with Alicia to get her and her dogs off the streets and into her own apartment right before the night temperatures began to drop. Alicia was finally able to begin to pick back up the fallen pieces of her life.
Alicia's story is a common one and represents the ongoing work that Jameson Animal Rescue Ranch does to help keep the animals and their humans safe, all of which is due to the generosity of our donors and the solutions-based CAAP program. Alicia was brave enough to sit with us and tell her tale; and we made it clear that her story would be used to let others who may be in the same situation know that they are not alone. Empathy is one of our key strengths and our animals bring that out in us, while the community helps galvanize it. Alicia stated it best one afternoon over coffee:
"Monica and Jameson Animal Rescue Ranch are my heroes. I felt like I was going crazy, doing everything I did for the dogs, but I just could not part from them. They are my babies and I share a love and a bond that is unconditional. I never gave up on them and they got me through the worst of it. All of the pain and the tough times was worth the sacrifice."