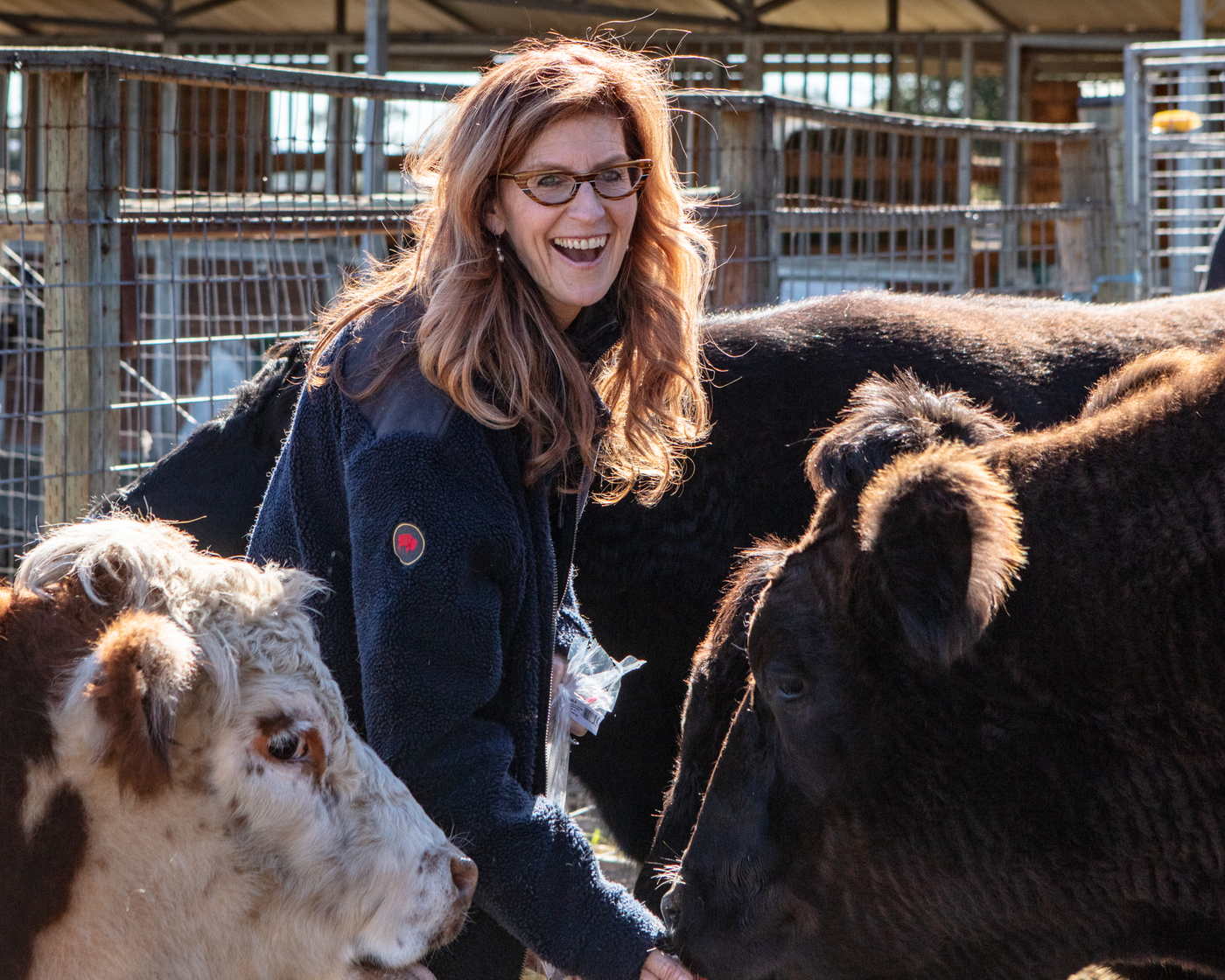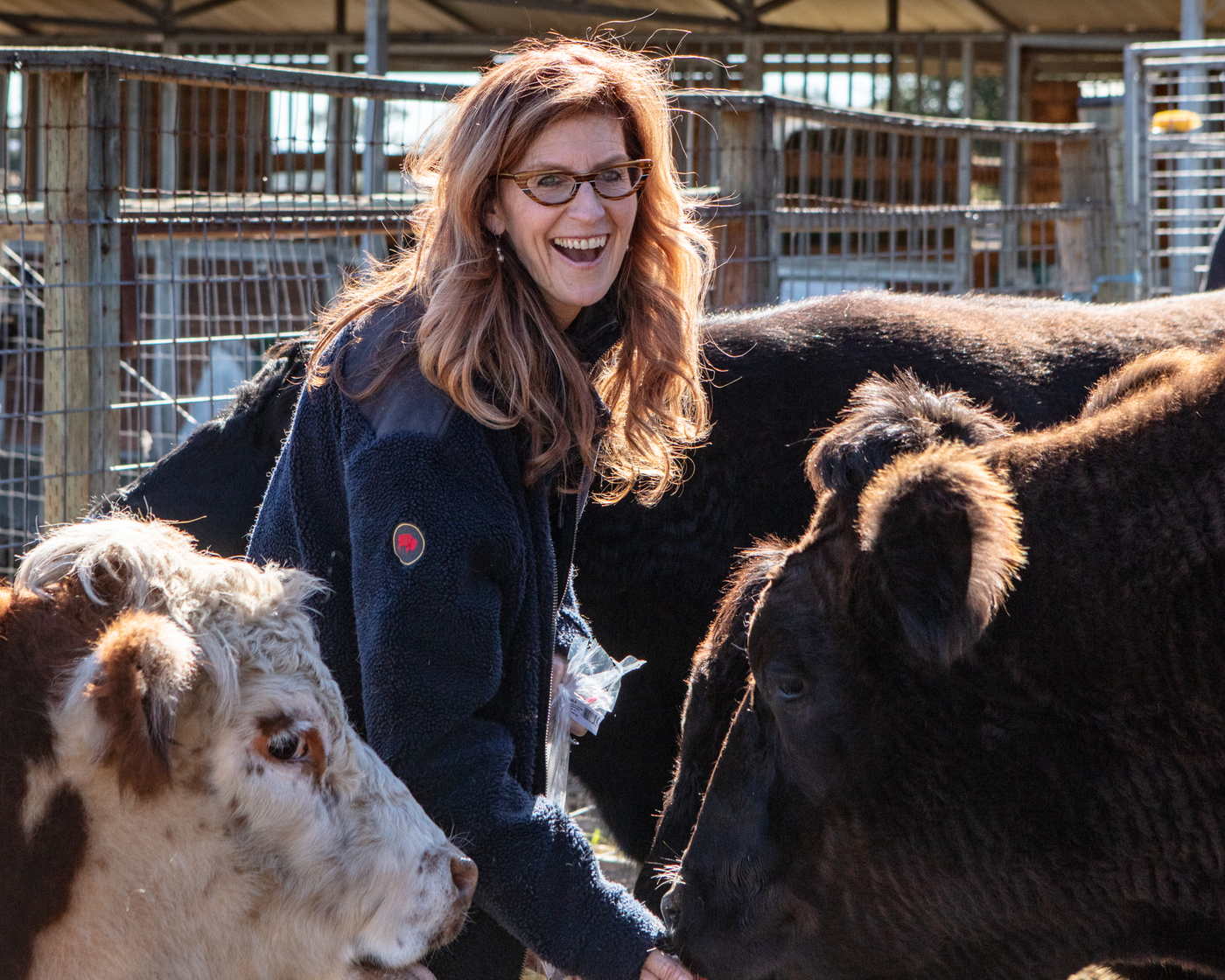 Growing up in a large Midwestern family in Chicago, supper time, regrettably, always included some type of animal protein. You can imagine that with nine of us (I have six siblings!) siting around the dinner table, night after night, a story or two unfolded…but the focus of this piece is about a different kind of story: my Veganic Journey.
In 1981 I left home to attend the University of Illinois Champagne - Urbana. I began studying pre-vet, thinking it would be a good idea to gather as much animal experience at the University with dairy cows, pigs, and other farm animals to better my resume when I applied for Vet School. This was the moment my Veganic journey began. I witnessed animal abuse to such extremes during my schooling that I soon realized I didn't have the constitution to deal with it. In fact, I was so shaken as to not want to contribute to the sacrifice/slaughter of any more farm animals, I immediately choose not to eat animal protein anymore—haven't since that moment. I also started living by a unique motto: I ate nothing that had a face or a mom. I was a true vegetarian; the only thing separating me from being truly vegan at the time was eating the occasional piece of cheese and honey. And, I mean occasional. It's clear to me now that those days helped shaped my future, including my daily fight for the protection of animals lives from cruelty, neglect and exploitation.
Fast forward 25 years: I moved to Napa Valley in 2006 and was enjoying the incredible year-round variety of fruits and vegetables while being surrounded by folks who were both vegetarian and vegan. The early conversations about animal welfare and climate change were life changing and triggered a desire I had formed long ago, when I was a little girl—I wanted to rescue animals of all types, including ants and fireflies!
In preparation for founding a rescue, my sweet and understanding husband, David, and I began visiting animal rescues, in particular farmed animal rescues. We enthusiastically traveled to Animal Place, Gentle Barn, Farm Sanctuary, Flat Broke Farm in Cotati, Muttville, and Milo Foundation, in order to meet the animals and talk to the very special people who managed them.
It was at Animal Place, during their Vegan celebration June 7, 2014, that I finally committed to being a full-time vegan. I have never looked back since. Because of the educational components at Animal Place and the riveting talk by Oakland Raiders Defensive End, David Carter Jr., a vegan, I became aware of the atrocities that befall animals every day. As I traveled around and met with more people in rescue, I realized that the cruelties, abuse and neglect of ALL animals is endless. I then started attended events for Mercy for Animals and Animal Legal Defense Fund and made a pact with David that something needed to be done. Two months later, Jameson Animal Rescue Ranch, named after my sweet boy, Jameson, our Great Pyrenees, was founded on the premise of ending overpopulation, abuse and neglect for all domestic animals. Some say, we ran before we walked. I would agree. Every day that goes by we are inspired to reach higher, and do more for animal welfare and our planet.
So, my friends, your veganic journey needs to be your own. What you need to know is that the world is a very cruel place for animals and will remain that way until we stop treating them as property.
They are someone not something.
If you are starting your journey now versus in a different era, you have an advantage over me. Today, there are so many humans wanting a better life for themselves, their health and, yes, animals. There is a burgeoning consciousness around the interdependence and fragility within our ecosystem, our bodies, and those of our furry friends. The age of Veganic/Plant Based Lifestyle is on the rise and so is information and products and food. We are living in an incredible time of awareness and re-examination of our own selves and how we treat others - human and animals alike. And we should always keep at the foregrounds of our mind, our dear planet and how she has suffered through the decades under human exploitation.
I am grateful for the many who have come before me, inspiring the founding of Jameson, including Kim Sturla, Gene Bauer, Joyce Tischler, and all the animals that have sacrificed their lives in very cruel and horrific ways. They are the reason I do what I do every day.
It is a beautiful time to be vegan. Please enjoy the beautiful Veganic page the team at Jameson contributed to, in order to make vegan aspirations a reality.
Please let me know how I can be of support on your journey. I look forward to hearing from you!
Much love for the animals!
-Monica Stevens