2022 WineaPAWlooza Schedule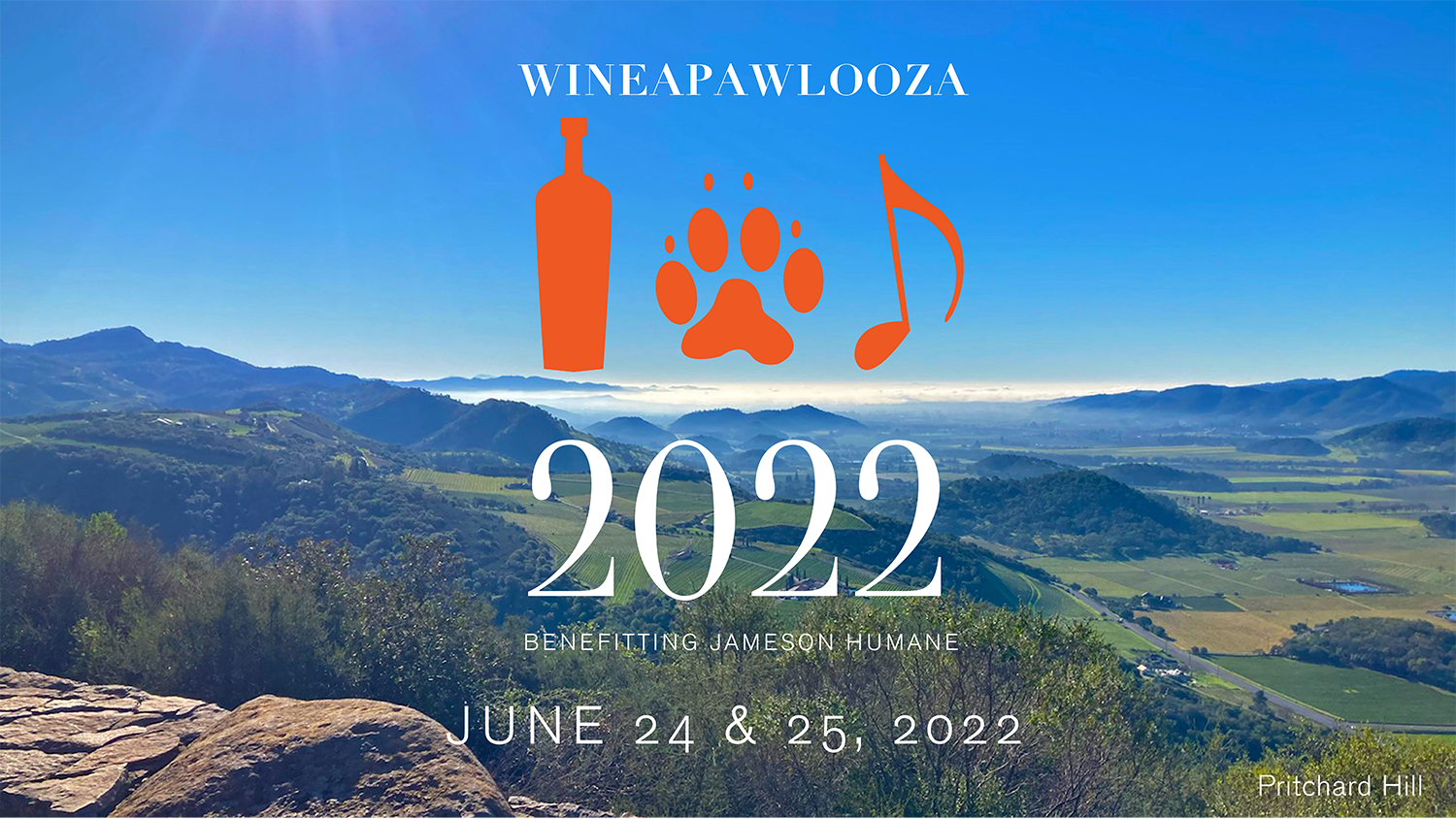 Friday, June 24: Game-Changing Innovation in Food and Wine
5:00 pm to 6:30 pm: Welcome Reception
Enjoy Billecart-Salmon bubbles courtesy of Chambers & Chambers Wine Merchants, as well as a variety of beautiful wines from Montagna Estate, Jackson Family Wines, Katnip Wines, and David Arthur Vineyards, all while enjoying plant-based bites by Healdsburg's newly opened Little Saint Restaurant.
6:30 pm to 7:30 pm: Game-Changing Panel Discussion
Thought-provoking conversation on game-changing innovations in food and wine featuring an
incredible panel of industry leaders
, followed by
Christie Brinkley
in conversation with
Vanessa Conlin MW
Transportation:
Please be sure you have arranged private transportation (not Uber or Lyft) for this evening, as the venue is not otherwise accessible.
Contact our transportation partner
,
Beau Wine Tours
, to arrange your ride!
Attire: Wine Country Cocktail Chic, dress to impress!
Saturday, June 25: The Main Event!
5:00 pm to 7:00 pm: Grand Tasting
7:00 pm to 7:30 pm: Animal Parade
The Animal Parade is one of our favorite parts of this event! Meet Jameson alumni and ranch residents, and march your way into the tent for the Wine Auction!
7:30 pm: The Wine Auction
Oh man, do we have some incredible auction lots for you! Raise your paddles high, raise them often, and let's raise some life-saving dollars!
Transportation:
Did we mention tasting wines from over 60 vintners?
Contact our transportation partner
, Beau Wine Tours, to arrange your safe transportation! On-site valet parking will also be available.
Attire: Wine Country Casual and comfortable shoes